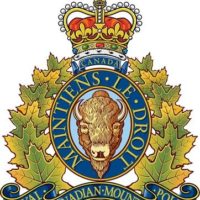 Courtesy of the RCMP:
Grimshaw, Alta. – In November of 2023, Peace Regional RCMP partnered with RCMP Alberta's Auto Theft Unit (ATU) to reduce the impact of rural property crime in the region.
On Nov. 15, 2023, Peace Regional RCMP completed a search warrant of a residence in the area of 47 Ave in Grimshaw, recovering stolen property in relation to the project.
Brayden Joseph Whiteman (20), a resident of Grimshaw, was charged with possession of property over $5000, mischief under $5000, theft over $5000 and failure to comply with release order x2.
Whiteman was brought before a Justice of the Peace where he was remanded with a court date of Nov. 20, 2023 at the Alberta Court of Justice in Peace River.
The Peace Regional RCMP encourages community members to take steps to prevent their vehicles from being stolen, such as locking doors, keeping your vehicle in a lit area, do not leave valuables or important documents in your vehicle, lock your vehicle and do not leave your vehicle while it is running.  More information on how to keep your vehicles safe can be found on the RCMP website or the CAN SEBP website with the "Lock It or Lose It" program information.
Anyone with information in relation to this incident is asked to please contact the Peace Regional RCMP at 780-624-6611 or your local police.  If you wish to remain anonymous, you can contact Crime Stoppers at 1-800-222-8377 (TIPS), online at www.P3Tips.com or by using the "P3 Tips" app available through the Apple App or Google Play Store.