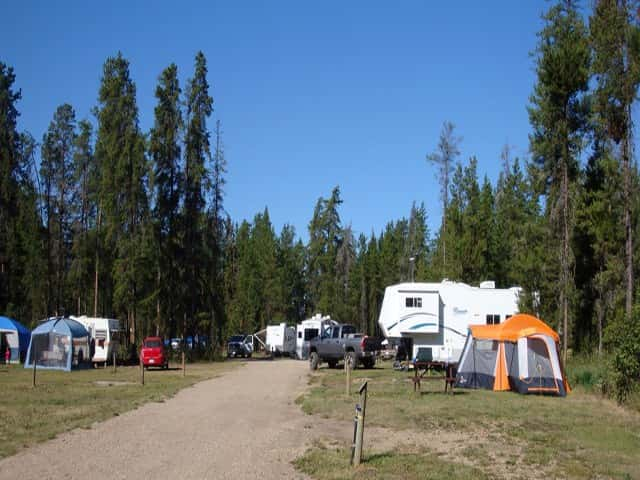 Features & Amenities
Full service sites complete with power, water & sewer
Free wifi
30 amp electrical service
Clean public restrooms
Modern/clean shower facilities no extra charge
Laundry facilities
Safe and visible playground area complete with modern equipment
Picnic tables, fire pits & firewood
Walking distance from The Pines Restaurant & Casino and Pines Family Restaurant
Between two championship golf courses
Archery range
Walking/running path
Horse trails
Short drive to centre of city
Best weekly and monthly rates (power included) in Grande Prairie area
Rental Rates
Daily: $35
Weekly: $200
Monthly: $600
Book
To book your reservation contact Mark Sather:
ABOUT McGOVERNS RV & MARINE
Dwain and Val McGovern got into the RV business in 1995, opening in a small graveled lot. There they worked out of a small office shack with a plastic building as the service bay. Other than the two of them they had one service man. Later they opened a parts department in a separate office trailer. They operated out of that location until 2000 when they realized the business was growing and the location was too small. They moved to the present location and put up a new building with seven bays, a parts department and sales offices. Dwain was and is always a believer in "make sure that the customer is happy" with every department in the store. Then in 2004 Dwain and Val took on the Larson boat line and McGovern's RV and Marine was launched.
McGoverns RV & Marine is a full line Keystone dealer handling top quality Outback, Sprinter, Hideout, Bullet and many other lines. Now along with Larson boat they handle Tracker fishing and pontoon boats along with Hurricane and Fourwind motor homes by Thor.
McGoverns RV & Marine and Marine has been honored by Fleetwood industries for being their top overall travel trailer dealer in North America for 2006 and 2007 and a proud member of the Larsons Commodore Club for the past two years. Dwain and Val employ 35 to 40 people all working together to make a strong dealership.
To visit the McGoverns RV & Marine website click here.