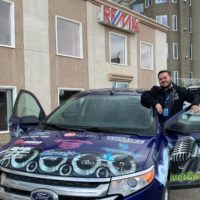 The day started a bit later than usual today as the cruiser was busy attending the Peavy mart grand re-opening. Once I was reunited with my pal we hit the road and went down to Lac Cardinal for the North Peace Stampede. This was my first time attending and it was packed! When I arrived they were having people park all the way up the road. Some were also setting up tents to camp out there for the night.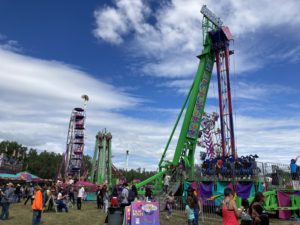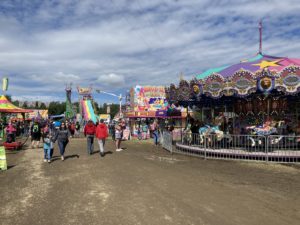 When you first walk in you are greeted by the wide array of rides set up. You got all your classics like the zipper and bumper cars then there were a couple new ones. There was one called Speed that swung you all the way around and upside down. All of these looked insanely fun…. too bad the lines were also insanely long. Luckily you don't have to wait in line to watch the rodeo…so guess what I did!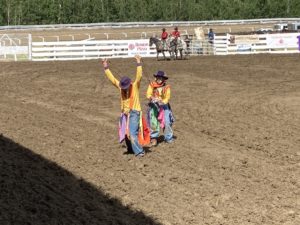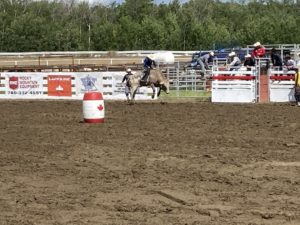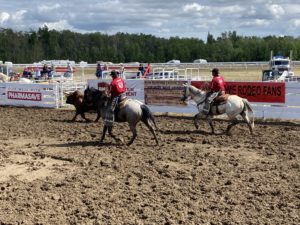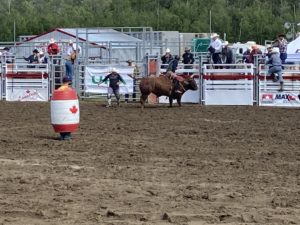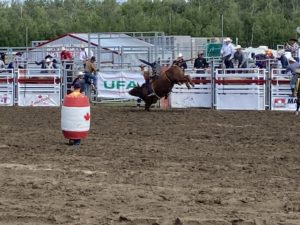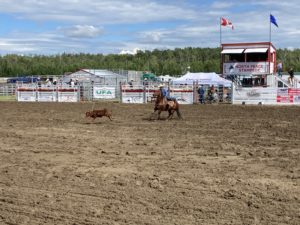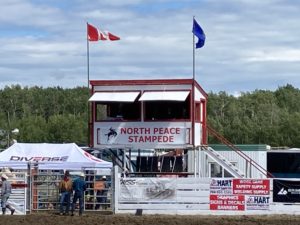 I got to watch the bull riding and it was great but I don't think that it is something that I would want to do… these bulls looked really angry. So, props to all the riders that went out and gave it their best! They really put on a good show, and, of course, it's not a good rodeo without some rodeo clowns!
So, that was my cruiser day last week. A super fun time hanging out and going on some rides and I can't wait to do it all again…oh wait I am, next week I'll be at even more awesome events, and if you want to see me at any specific events, email me the info at cruiser@kix.fm or cruiser@rivercountry.fm
-Jared Gomes