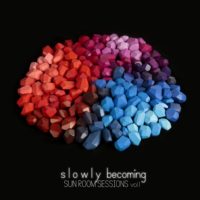 I was able to meet up with the band Slowly Becoming at one of their latest shows for an interview.
I first discovered them last year when they caught my attention by starting off one of their songs with a theremin. Which is not something you typically see.
In the interview we talk about how their band came to be. Their upcoming album. A new record label and so much more!
Kick back and learn about some local music!
You Can Find More from the band at their website below.
-Jared Gomes