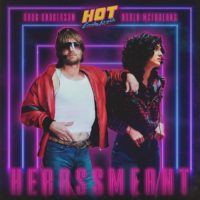 The Hot Country Knights are back after their debut/greatest hit album The "K" is Silent with an an upcoming single with the talented Darla McFarland.
The group "managed" by Dierks Bentley and fronted by Douglas 'Doug' Dougalson has added a new female voice since Shelby Shelton with Darla who brings a very Lainey Wilson like voice to the act. Darla has even created her own Instagram page.
The new song will be called "Herassmeant." No release date has been announced for radio but there is a music video (studio version) and it is being touted as being up there with duos like Garth and Trisha, Tim and Faith as well as Brooks and Dunn.
The group has released songs like "Pick Her Up" which was a top 50 song, and has songs like "Asphalt" and "Moose Knuckle Shuffle." Where this song will rank among them is yet to be known but I cannot wait.
– Everett