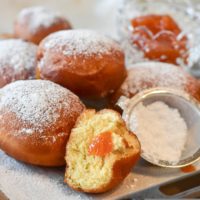 The Victor of the Fair Food Fight is Mini doughnuts! Wow! It took us a whole week to get here but now we know once and for all what you should be picking up on your next visit to the carnival…ok so turns out this answer might not be super surprising. Carnivals and fairs sometimes have whole stalls dedicated to making mini doughnuts. So, of course, it makes sense that a lot of people view it as the quintessential fair food. Honestly, though I'm no different. Those little doughy balls of goodness are too tasty to pass up with just the perfect amount of seasoning they make any carnival trip better. The people running these things know this which is why you can buy them buy the bag or buy a whole bucket for your family…or for yourself.
Mini doughnuts had quite the competition to get to this point they faced off against fries and nachos which are tasty foods in their own right. Then they were up against burgers which in every other poll I have done have dominated. So, for them to come out on top is pretty awesome
I want to thank everyone for voting on this week-long bracket and helping us find our champion. Even if yours did not win I always appreciate your vote and hope to see everyone vote on the Instagram questions in the coming days if you ever have any critiques or something you want to see in the future…maybe a burning question of your own feel free to let me know!
Here is the final standings: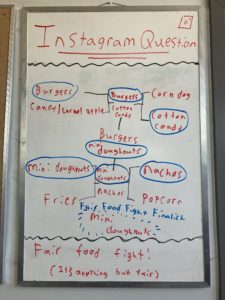 You can answer today's question here: on KIX FM or on RIVER COUNTRY
-Jared Gomes