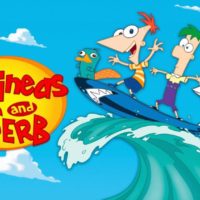 Disney on Disney+ will be bringing back the hit animated show Phineas and Ferb for 40 episodes over 2 seasons. The show was a massive hit for the network from 2007-2015 which aired 129 (222 segments), with a television film Phineas and Ferb the Movie: Across the 2nd Dimension, as well as a Disney+ film Phineas and Ferb the Movie: Candace Against the Universe. There were plans for a theatrical film that has seen no updates since 2018.
The show was about a 2 step brothers inventing and creating a memorable summer for themselves and their friends while their teenage sister would try and get them busted for their dangerous activities. In a subplot their pet platypus is actually a secret agent who saves the world from Dr. Doofenshmirtz and his various evil devices, (insert name)-anators.
The show was something even teens and older would enjoy watching the comedy of the program. I will be one intrigued to see how the show does in it's return.
As of right now there is no date set for the 2 seasons to debut on the streaming service.
-Everett