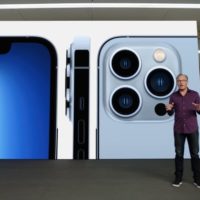 Right off the hop I will mention….I own an abundance of apple products. iPhone 12 Pro Max in hand or pocket, iPad Air2 for when i'm too lazy to sit in front of the T.V., Apple Watch Series 4 on my wrist, Air Pod Pro's in Ear and to top it all off, my personal computer is a MacBook Air that I purchased for school back in 2017. Needless to say, I am well equipped with apple product of past and present But what is so new and improved in line of products Apple announced on Tuesday September 14, 2021?  Apparently the only answer to that question is a larger battery.
In total, Apple announced 7 new products that will begin selling this Friday September 17, 2021.  In the iPhone department 4 new phones were announced. In my honest opinion Apple has hit a creative wall with their phones and the only real improvement I notice is larger battery capacity and life. What does that matter if you already have a recent iPhone with a battery that still lasts all day? I think apple is going to have a hard time marketing these new phones to people looking for an upgrade and will instead have to try really hard in marketing towards new users.
Other devices announced by apple were a new iPad and iPad Mini as well as an Apple Watch Series 7. The ladder is probably the only product that would be of interest to me only because my current Series 4 watch is starting to show its age. Take a look for yourself below and watch Apple unveiling their new products.
-Calvin