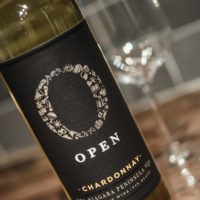 Happy Wine Wednesday, friends! This week's featured wine from Barrel Wine 'n' Spirits is from Canadian winery, Open.
The Open chardonnay has flavours of apple, vanilla and spice.
I don't drink a lot of chardonnay but I really enjoyed this one; really great flavour, smooth finish. My tolerance for dryness might be heightening the more I do this feature but I didn't find it overly dry at all. Great quality wine at a super affordable price. I drank the whole bottle and felt great.
-Kelsey