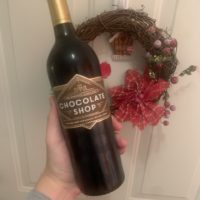 It tastes like chocolate covered cherries!  And it comes with a wine buzz.
We finished it in a hurry. Haha
The prettier half called it smooth and decadent and can be enjoyed on its own.
I'm personally not usually a fan of sweeter wines… this one however, was very hard not to guzzle.
It's described on their website as:
Chocolate and red wine are a classic natural pairing. Chocolate Shop takes both to the next level, marrying decadent chocolate flavor with rich red wine to create a sumptuous drink. We begin with a proprietary red wine blend, add a touch of oak and a kiss of sweetness to create the perfect fruit-driven match for rich dark chocolate.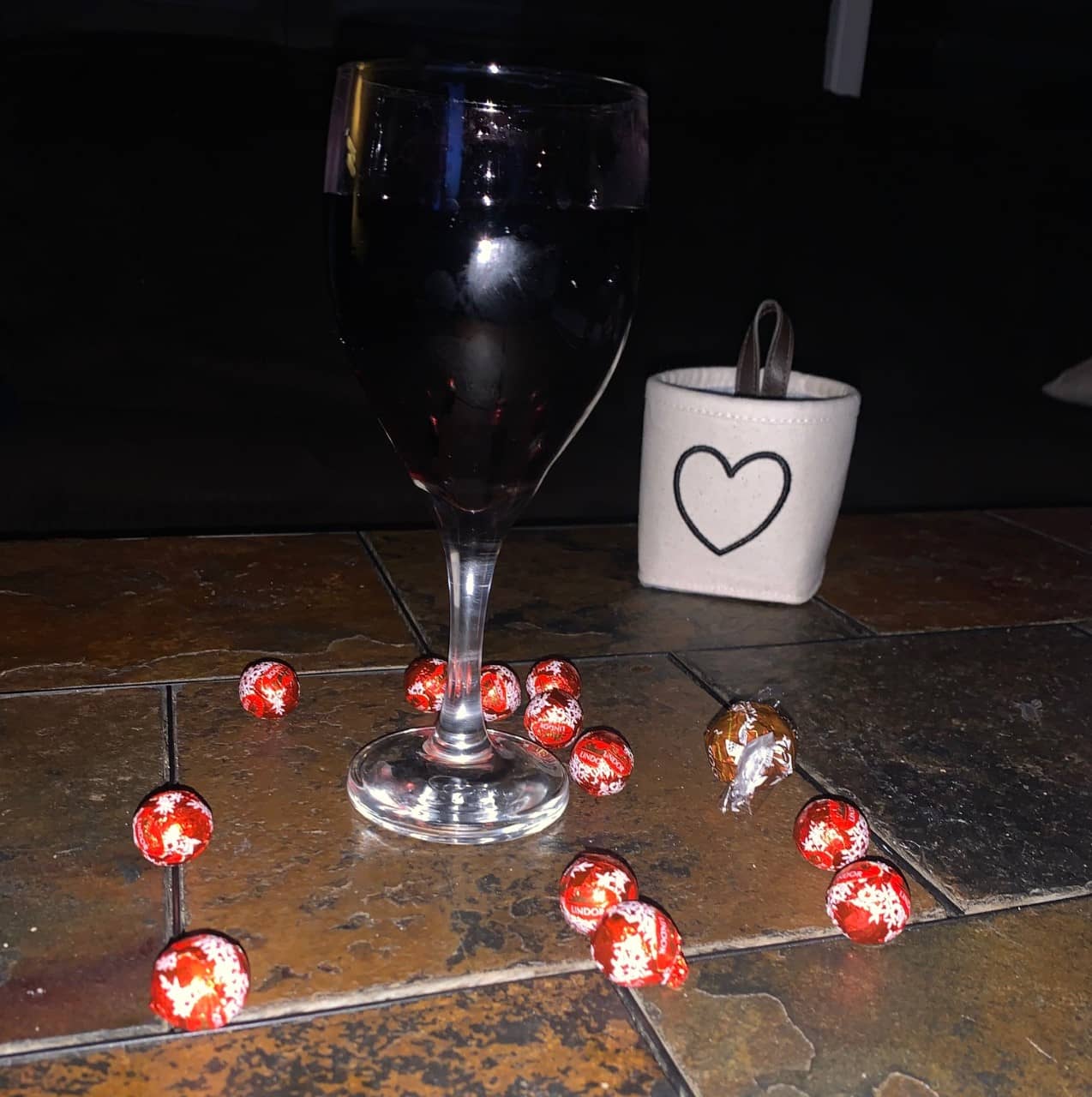 A perfect wine for the holidays!  Or any time of the year really.  Grab a bottle at Barrel Wine 'n' Spirits!
-Damien Gnass, The Morning Wheelhouse