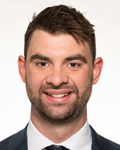 Even with farmers in the region dealing with dry conditions recently, Peace River MLA Dan Williams is optimistic that there will be a good year for crops.
The Trending 55 Newsroom spoke to Williams this week, and he says the local agriculture sector is "the backbone of our economy."
"It's important for us to recognize in our economy that just because there are different ups and downs and we're going to see booms and busts with different commodities, that's inevitable, that's part of the market. Agriculture has been there and I was very happy to see that we had incredible prices in the market when we looked at canola this past year, huge opportunity for many of our farmers."
Williams says the province has some programs available to help support farmers.
"This is really the breadbasket of the North. We have a unique climate and sometimes you run into difficulties when it comes to the weather. It is important that we support our farmers. They put food on our plates across not only our province, but the whole country and around the world. Minister of Agriculture Devin Dreeshen has taken a number of initiatives to make sure that we're supporting our farmers in this time."
We talked about a few different topics with Williams including more continuing care beds in High Level and the province's work on researching residential school sites. You can hear the full discussion below.
– Kyle Moore, Trending 55 Newsroom