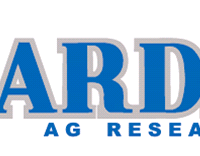 Preparations are being made in anticipation of spring seeding for SARDA Ag Research.
Research Coordinator, Megan Allard says data was collected during harvest and the team has been busy writing articles in the off-season of field work.
"We have the ultra early wheat trial that we have completed this year and also the novelty crop sequencing trial as well."
SARDA is continuing research into industrial hemp trials in 2022. For example Allard says "Using different pre-seed and in-crop herbicide application on hemp, because there is a minimum amount of herbicide that can be used." Industrial hemp fibre trials to look at quality, yield and seeding rate will also be studied this upcoming growing season.
On March 2, 2022, SARDA will be holding its AGM in Griouxville. Due to Covid-19 all attendees must register by February 25 and must also have valid proof of vaccination or a negative Covid-19 test. For more info and to register, you can find it here.
You can listen to our full interview with Megan Allard down below as well as by tuning into the River Country Ag Show every weekday during the noon hour!
-Erika Rolling, Trending 55 Newsroom