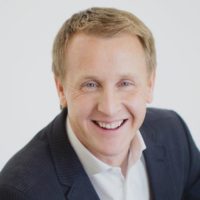 Grande Prairie-Mackenzie MP Chris Warkentin is calling this week's throne speech from the federal government a disappointment.
Warkentin said the speech had quote "nothing to address the out of control spending and inflationary pressures that we're seeing."
"Causing costs of fuel, food and all the necessities of life to skyrocket. We saw nothing to address to concerns of the vast majority of Canadians, it really was just a continuation of what the Liberals have been doing over the last number of years. There was continued aggressive language opposing Canada's oil and gas industry at a time when we know that there's energy shortages around the world."
Speaking with the Trending 55 Newsroom, Warkentin says in this session of Parliament he will be quote "defending the attacks on the energy and agricultural sectors."
"Farmers have struggled through what has been one of the most difficult series of years over the last number of decades here in the Peace Country, so I will continue to advocate on behalf of farmers not only to address the support programs that exist and are clearly not working but also addressing the issues of transportation and getting our commodities to market."
You can listen to our full interview with Warkentin below.
– Kyle Moore, Trending 55 Newsroom