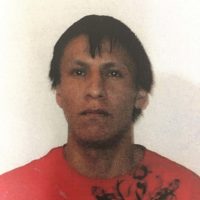 The Fox Lake RCMP has a suspect in custody in commotion with an assault in the community.
Officers, with help from the High Level and Fort Vermilion detachments managed to find 26 year old Rick Alexander Seeseequon.
He was taken into custody without incident according to officers and now awaits a bail hearing
The victim is recovering in an Edmonton.
The Mounties want to thank the public for its help in tracking down Seeseequon.
---
The RCMP is trying to find a suspect in the Fox Lake area.

According to the Fox Lake detachment, officers responded to a serious assault and determined that 26-year-old Rick Alexander Seeseequon is believed to have been involved.

Seeseequon was seen fleeing the area on a red and green quad and it's believed he is in possession of a firearm.

The suspect is wanted on outstanding arrest warrants out of Fox Lake.

The police also report that the victim is getting medical attention and police dogs are assisting in the search.

The incident happened around noon on Thursday.

The Mounties are warning the public to avoid contact with Seeseequon and to call 780-659-2080 if he you see him.

– Kenny Trenton, Trending 55 Newsroom

Tags: