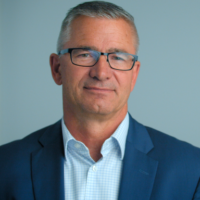 Former finance minister Travis Toews says dealing with affordability is one of the biggest parts of his UCP leadership platform.
The MLA for Grande Prairie-Wapiti says there are some measures that he would put in if he wins the leadership.
"I would make the fuel tax suspension program permanent. Every time energy prices rise in Alberta, Albertans can benefit from an owned resource. That on an annualized basis provides $1.3 billion of tax relief. The other thing I would do, I would make permanent the natural gas home heating fuel price protection mechanism that will be implemented in October."
Toews says one of the main concerns he's heard in his UCP leadership campaign is on "Ottawa overreaching into provincial jurisdiction."
Speaking with the Trending 55 Newsroom, he says he would take a "strategic and pragmatic" approach in dealing with the federal government.
"I would work with other provinces to make fundamental changes to our federal fiscal transfer programs, equalization and fiscal stabilization. I made some progress on fiscal stabilization as minister of finance, but there's much more work to do. I'm a big believer in an Alberta pension plan and I would lay the ground work for an Alberta pension plan here in the province."
Party members have until October 3 to mail in their votes for the leadership.
We talked to Toews about the leadership race, that full discussion can be found below.
– Kyle Moore, Trending 55 Newsroom