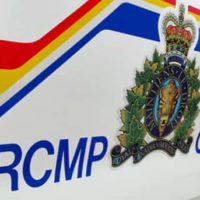 Police in Spirit River, as well as the Western Alberta District Rural Crime Reduction Unit, have arrested two people in Saddle Hills County, who face over a dozen charges.
32 year-old Darcy Beckman and 30 year-old Serena Locke have been arrested and charged with possession of stolen property, as well as drug and weapons possession, among other charges.
The two were arrested in a stolen pick-up…
Subsequent search warrants resulted in the seizing of stolen property, believed to be from Northeastern BC and Northwestern Alberta.
Beckman, who had nine outstanding warrants at the time of his arrest, is due in court on Monday, while Locke is due in court next month.
Keith Hopper, Trending 55