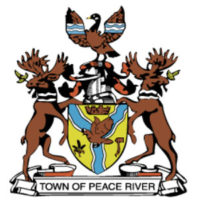 Some public facilities in the Town of Peace River will start to reopen.
The following sites will be reopened starting tomorrow.
– Lower West Peace Tennis/Pickleball Courts,
– All Playgrounds,
– Curtis Marshall Memorial Skate Park, and,
– Ball Diamonds and sports fields remain open, however large gatherings (over 15 persons) and team sports remain prohibited.
While those place will be open, there are still some public health orders that will need to be followed.
– Keep at least two metres (six feet) away from people from other households,
– Avoid large groups and gatherings,
– Gatherings over 15 remain prohibited,
– Wash hands thoroughly and frequently,
– Avoid touching your face,
– Cover your cough or sneeze,
– Limit the use of the amenities at busy times,
– Stay home if feeling unwell with no exceptions,
– Caution should be taken around common touchpoints; proper hand hygiene should be practiced,
– Wash your hands frequently,
– Refrain from touching your face with unclean hands,
– Carry and use hand sanitizer containing at least 60% alcohol content, and,
– Wear a mask in public places to help limit the risk of spread to others if you will be within 2 metres of people other than members of your own household.
Over at the Peace River Museum, the Gift Shop and Archives will be open for limited periods starting on May 19, but people will have to call ahead to make an appointment for them.
The Town Office is still closed to the public, but Town officials hope to reopen near the end of May.
– Kyle Moore, Trending 55 Newsroom