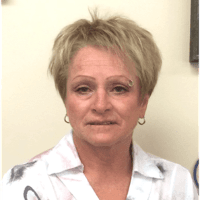 The community of High Level has banded together during the novel coronavirus pandemic, with many people publicly offering a helping hand for those directly affected by COVID-19.
However, the Town of High Level is asking residents wanting to volunteer, to register with the town for doing deliveries and pickups of essential items as well as residents that are in self-isolation.
A COVID-19 assistance line has been set up in response due to the coronavirus for members of the High Level community.
The assistance line has been put in place for those not able to get essential items and having problems with self-isolation/mobility issues.
Mayor of High Level, Crystal McAteer noted on the preventative measures the town is taking saying "it could be very important, or we're hoping it's not important at all, we are just trying to be safe right now."
The reasons behind the town asking people to register is to help stop the spread of the virus by providing volunteers with training and personal protective equipment as well as keeping continuity during the unprecedented time of social distancing and isolation.
To register with the Town of High Level as either a volunteer or a person in isolation in need of assistance, please call the COVID-19 Assistance Line at 780-821-4010. The line is open Monday-Friday from 8 a.m. to 8 p.m., and Saturday and Sunday 8 a.m. to 5 p.m
-Erika Rolling, Trending 55 Newsroom