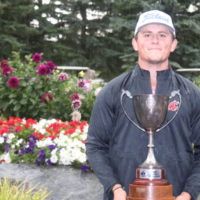 Our Subway Athlete of the Month for September is Max Sekulic.
Sekulic is a golfer who's originally from Rycroft and is on the golf team at Washington State University.
This season, he won the Alberta Match Play Championship and finished as the top amateur at the Alberta Open.
You can listen to our full interview with Sekulic below.
– Kyle Moore, Trending 55 Newsroom