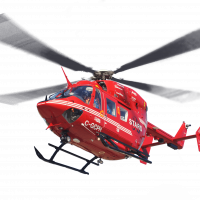 The lottery fundraiser for STARS Air Ambulance is going on throughout the month of February.
Fatima Khawaja from STARS says they've had a bit of a slow start for ticket sales, mostly due to the slow economy in the province.
"When the community faces economic hardship, we do feel it too. We do recognize that this current climate is tough, but we're so grateful for the support Albertans all across the province have shown us and we're hoping for a good win this year as well."
Khawaja says it brings in over $10 million annually for them.
"Just to put that into perspective, it does take $10 million to run a STARS base every year. Funds from this lottery contribute to one-third of STARS operating budget in the province."
You can get tickets at starslotteryalberta.ca or by calling 1-888-880-0992.
– Kyle Moore, Trending 55 Newsroom.