R&D Morning Wheelhouse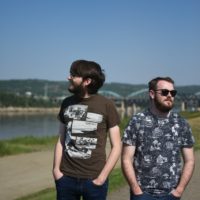 Welcome to the Morning R&D!
Robert and Donny are two dudes who are basically the best thing to ever happen to this station.
Robert is from Calgary, loves to talk about food, cryptids, and teasing Donny for his strange habits.
Donny is a big ol' nerd from Fort St. John with strong opinions on most things.
Catch them weekday mornings 6-10.

Due to the self-isolation rules, if you didn't vote early, you may not get a chance to. If you recently test positive for covid-19, and have to isolate, that could very well stop you from being allowed
Continue Reading »