Donny Truscott Morning Wheelhouse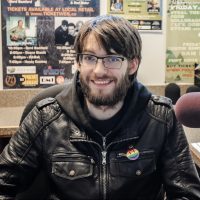 Donny grew up in Fort St. John, so he's been in the Peace Region his whole life. A bit of a nerd, Donny is always very interested in science and technology, so expect him to talk about those kinds of things on his show. He's also always been a bit of a music and theater geek, having played the piano and been in plays and musicals from a young age.
This week, Robert and Donny finally have the title squared away, so they start asking the real, hard-hitting questions. Expect to hear about Pizzarilla, Wangjangling, and Tocial. I promise that will make sense.
Continue Reading »