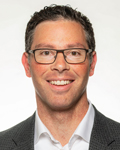 The Minister of Jobs, the Economy and Innovation took his regular turn on the Trending 55 Newsroom's Hot Seat.
Doug Schweitzer had a chance to talk about two major investments in technology and artificial intelligence.
He also talked to us about how this week's announcements in the southern end of the province could impact the Peace and Mackenzie regions.
Also, Schweitzer has become our Major League Baseball analyst and gives his thoughts as the shortened MLB season comes to an end.
The full discussion is below.
– Kenny Trenton, Trending 55 Newsroom

Tags: