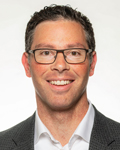 Alberta Minister of the Economy, Jobs and Innovation, Doug Schweitzer is back on the Trending 55 Hot Seat.
Here are some of the topics covered today:
He says he will use a consultative approach in coming up with ideas (like in the justice ministry)
the importance of doing the right things now to keep Alberta as an economic driver
he mentioned that 300,000 jobs were lost due to the pandemic, and the oil crash and adds the work doesn't stop until all Albertans are back to work
the importance of technology in the province's economic rebound
as a parent, Schweitzer gives us his thoughts of his children returning to school; and
the usual baseball talk, along with an NFL Superbowl prediction since the new season begins tonight.
The full discussion is below.
– Kenny Trenton, Trending 55 Newsroom

Tags: