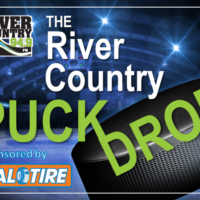 It's a bit of a grab bag of topics on this week's episode. First, we get a statement from North Peace Hockey League President Jack McAvoy about their plans for this season and when they'll start.
The NWJHL is about a quarter of the way through their season, we look at the standings right now and look at some stats for the North Peace Navigators who are still trying to end their losing streak.
We'll preview the weekend ahead in the NWJHL, as well as what's going on with the Peace River teams in the NAHL, the Grande Prairie Storm of the AJHL and the High Prairie Red Wings of the GMHL.