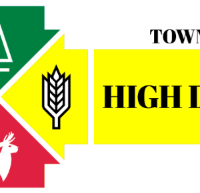 The Town of High Level has now closed all of their recreational facilities until further notice.
A statement from the town to the Trending 55 Newsroom says quote "we realize this is short notice, it was determined that the aggressive additional public health measures are being implemented province-wide to limit the spread of COVID-19 and protect Albertans made this move warranted."
All recreational programming has been cancelled as well.
At this time, there are NO reported cases of COVID-19 in the High Level area.
The Province has also closed schools and day cares, and have requested everyone to limit mass gathering of no more than 250 people.
– Kyle Moore, Trending 55 Newsroom