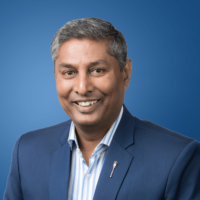 The provincial government is moving forward with a plan to develop highway safety rest areas along major highways.
Transportation Minister Prasad Panda was on the Trending 55 Hot Seat, he says this will create a better travel experience for Albertans and visitors.
"This would improve the safety and convenience for regular drivers. In addition to that for the commercial drivers, they need to take mandatory breaks because most of the time, they're on the wheels for longer hours. They will have a place to rest."
He says this is something that the trucking industry has been advocating for.
"They need a decent area to stop by to use the washrooms, grab a coffee or a bite or just to relax. They want to get Wi-Fi and check their messages or emails. There are gas stations, convenience stores, fast food services, they'll bring in a better travel experience."
Panda says they're currently in the request for proposals stage for some of the sites they have planned, construction on them is expected to start in 2024.
We talked to the Minister on the Trending 55 Hot Seat, you can listen to that full discussion below.
– Kyle Moore, Trending 55 Newsroom