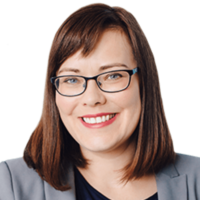 With projections showing that there could be a big increase in Alberta's electricity rates this winter, the NDP wants a price cap put in place.
Kathleen Ganley is the opposition's Energy Critic, she says these increased rates are also coming at a time when prices for other things are on the rise.
"We saw that one in five Albertans are currently struggling with food insecurity and we receive emails as representatives every day about just how much of a challenge this is for people. We think these projections on power prices are going to be a real challenge for people. We think it's worth recalling the legislature and trying to do something about it."
Ganley says these rate increases could have bigger impact on those in rural areas.
"Everywhere in the province they're projecting about 20 cents. In rural areas you have on top of that increased transmission and distribution costs and I think that's a really big concern for a lot of people. I think that Albertans are really struggling and I think the UCP could do something about it."
When the NDP was in government, a 6.8 cent per kilowatt hour price cap was in place, the UCP removed that cap in 2019.
We had Ganley on the Trending 55 Hot Seat, that discussion can be found below.
– Kyle Moore, Trending 55 Newsroom