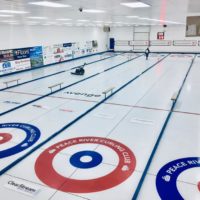 The Peace River Curling Club will be making a big decision this week.
Will there be a season?  Will it be a full or half year?
The membership will go over the options at the AGM, which takes place at 7pm on Thursday at the Peace River Curling Club.
ANY interested curlers are being asked to attend. A certain amount of committed curlers and/or teams are likely needed before any decision to open up the club can be made.
I spoke with the President of PRCC, Steve Byrne, about how difficult the past year has been and what needs to happen this season to be able to operate.
We also went through the many options that would be curlers have:  Open Leagues, Ladies, Mixed, Doubles, Learn to Curl, Juniors, and more!
Listen to the full discussion below.
(Steve Byrne, President of the Peace River Curling Club)
-Damien Gnass, The Morning Wheelhouse