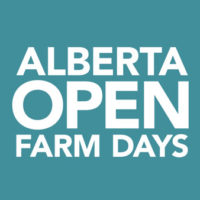 Another one of the local farms in Open Farm Days is the Campbell Land farm near Grimshaw.
We talked to farm owner Michelle Campbell who says visitors will get a better understanding of where their food comes from.
"We have a baby goat and some chickens and pigs and the mother goat. We're having pie and ice cream for everybody who comes. There will be a little tiny market of selling some homemade pasta from the eggs from our farm."
Campbell says this is a chance for people to see how farms operate.
"I think people, especially in this time period, are starting to realize the importance of knowing where their food comes from. It gives people an opportunity to come visit a farm and see the animals, crops and garden and see what we do."
You can learn about all the participating farms by clicking here.
Our full interview with Campbell is below.
– Kyle Moore, Trending 55 Newsroom