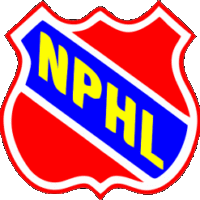 Tonight is opening night in the North Peace Hockey League with the Manning Comets hosting the Grimshaw Huskies.
The League's Vice Commissioner, Treena Pasichnuk says they have a special ceremony planned to take place before the game.
"We are going to have a couple of presentations on behalf of the NPHL and the Manning Comets to help celebrate long time commissioner Jack McAvoy. He has left the NPHL after 41 years of service."
Pasichnuk says the ceremony will take place at 8:30 tonight prior to the start of the game.
"It's going to be short and sweet, just like Jack. There should be a representative from all the NPHL hockey teams. We just want to show Jack our appreciation for everything that he's done for the NPHL and all the small hockey communities around the Peace."
You can listen to our interview with Pasichnuk below.
– Kyle Moore, Trending 55 Newsroom