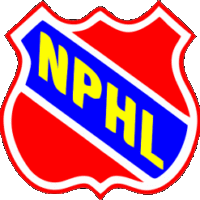 The North Peace Hockey League is looking to return to play this fall, but they need to fill some executive positions.
Mike Rappel, the general manager of the Grande Prairie Athletics, says the biggest thing they're looking for right now is a new league president after the retirement of Jack McAvoy.
"It's such an important position as it deals with the day-to-day business of the league, scheduling, overseeing the general operations of the league itself, interface with Hockey Alberta and Hockey BC and a point of contact for all the individual teams. Jack has done that role for so long and done such a good job that we all sort of take it for granted."
Rappel says they want to have new president, vice president and secretary treasurer in place by August 10.
"We set an August 10 deadline to have at least every team come back with one person or one name that we can go through and say "yes this would be a good fit, this would be an ideal person, they've got some background or they've got some skill or they've run a team or run a league themselves."
Rappel says they want to begin the season in the first week of November.
You can hear our full interview with Rappel below.
– Kyle Moore, Trending 55 Newsroom