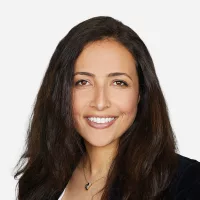 The moratorium on renewable energy projects in Alberta is continuing to be criticized by the NDP.
Utilities Critic Nagwan Al-Guneid says they've obtained documents showing a lack of consultation on that decision.
"That includes a memo sent from the Alberta Utilities Commission to Minister Neudorf that they were directed to create draft terms of reference for an AUC inquiry. This memo happens to be a month after the election on a topic that was never discussed during the election."
Al-Guneid says the other memo they obtained was the Minister's office requesting information on a summary of renewable projects, after the moratorium was announced.
She adds that this could have long term impacts on the province's reputation as an investment destination.
"All the studies that we've seen from credible sources show that the potential impact is $33 billion worth of investment and 24,000 jobs. Governments should always improve regulations and consult and talk with the industry, but to do it in this abrupt manner is a risk to our reputation."
The NDP introduced a motion in the legislature that would prohibit the suspension of project approvals while the government reviews regulations.
You can listen to our full interview below.
– Kyle Moore, Trending 55 Newsroom