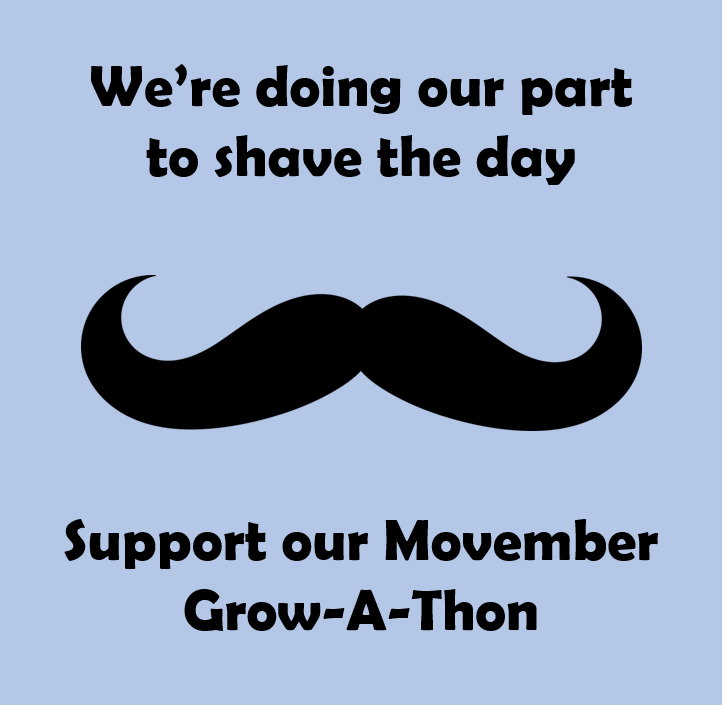 The guys at Peace River Broadcasting are putting their money where their mo' is!  Throughout the month of November, the boys'll be growing  their soup savers, lip carpets and nose ticklers to raise money in support of the Movember foundation – supporting mens health initiatives.
You can also pick up a remaining cancer awareness reusable grocery bag at Peace Country Co-op for $10 – with all proceeds going directly to  our Movember initiative.  As an added bonus, Peace Country Co-op will give you a one time 10% discount on regular priced groceries with your purchase.  Supplies are very limted.
Come back often… we'll be posting regular updates on our progress – see the participant pics below!
But wait!  We couldn't do it alone.
A big thanks to our promotional partners… Peace Country Co-op, GN Carriers, Peace River Vision Clinic-Dr. Michael Hopper, Peace Valley Dental, and Northern Lakes College.
Happy Movember!

So you want to see some Mo'?
Movember 2, 2020
Movember 9, 2020
Movember 16, 2020
Movember 23, 2020