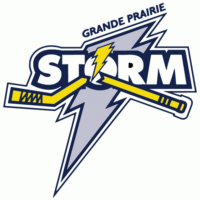 The AJHL has added some more exhibition games to their schedule.
While we still don't know when they will start the regular season, the league received approval from the province to schedule against teams from outside of the cohorts that they were in before.
The Grande Prairie Storm now have four more games that are on their schedule.
October 30 vs Fort McMurray
October 31 vs Fort McMurray
November 6 at Olds
November 7 at Olds
Right now the AJHL has games scheduled up until November 8.
Due to restrictions from AHS, attendance at games will still be limited to 100 spectators.
The Storm have a 2-2 record so far in exhibition play.
– Kyle Moore, Trending 55 Newsroom