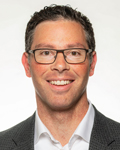 Alberta Minister of Economy, Jobs and Innovation, Doug Schweitzer joins the Trending 55 Newsroom for his weekly turn on the Hot Seat talking about economic recovery, as well as his opinion on Major League Baseball (from a former US college pitcher).
Political topics include:
The opening of two Amazon centres in the Edmonton area. "Alberta is well positioned geographically for logistics and that is what Amazon is built on; logistics and delivering products."
What economic diversification means to the ministry. "It means building on what we have. Alberta is a smart, well-educated, technology driven province. One of the reasons oil prices are so low is because of technology developed here in Alberta."
Some sectors within the economy that don't get as much attention as oil and gas, or agriculture, for example. "We have a real opportunity to talk about supply chains to make sure Alberta is well positioned – to make sure Canada has a supply chain that works.If we are strategic on how we approach it, I think Alberta have a leaps-and-bounds growth in that supply chain element of what we do in our economy."
The NDP talking about the government's $4.7 billion corporate handout. "It's a complete fairy tale. It's not a real number and this shows what the NDP's frame of mind is. They think your money is theirs. They think that every single dollar in the economy is the government's money and they let you have some back."
The full discussion with Schweitzer can be found below.
– Kenny Trenton, Trending 55 Newsroom

Tags: