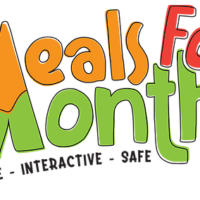 The "Meals for Months" campaign for the Peace River Rotaract Club has surpassed its initial goal of fundraising for 2500 meals.
Rylee Armstrong, president of the club, says they fact that they got enough for over 3000 meals will have a strong benefit on the community.
"I know that the food bank needed support at this time, and so we came up with the online food bank donations to raise money for them just so that they're well stocked up."
Armstrong credits the fact that all the donations could be made online with how successful that campaign has been.
"We wanted to keep everybody safe and be able to donate from the safety of their homes. With Interac E-Transfer, everything is so easy nowadays. People just have the ability to send money to the Peace River Rotaract Club. Once we get the money, we're gonna purchase the groceries and prepare the hampers for the food bank."
The campaign will finish at the end of May, but Armstrong says the may possibly do a similar campaign around Christmas time.
– Kyle Moore, Trending 55 Newsroom