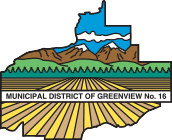 Sharing possible crimes and suspicious activity with neighbours is now easier in the MD of Greenview. A partnership with the Lightcatch app has launched in an effort to reduce rural crime rates and increase community awareness and collaboration with the free Lightcatch app.
Everyone within Greenview will be able to anonymously report trouble digitally and alert other app users in the area. The app is safe and easy for the public to notify those in their area of suspicious activity. All self-reported alerts on the app are confidential and a team monitors the alerts submitted 24 hours per day to minimize false and erroneous posts.
The app can also warn those using it for dangerous driving reports, dangerous offender warnings, missing people, cougar and bear sightings, and even missing horses.
MD of Greenview Reeve, Dale Smith says "We need community members and partners to work together to help tackle it. We hope that this project will help to reduce crime rates and increase feelings of safety and security for our residents." Smith believes crime prevention is an issue that cannot be tackled by just one organization.
Greenview-based organizations and residents will be able to access monthly reports of outcomes and will be reported to Council every quarter.
-Erika Rolling, Trending 55 Newsroom