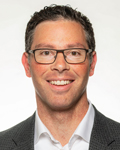 It's Friday, which means Justice Minister and Solicitor General, Doug Schweitzer is on the Trending 55 Hot Seat to talk baseball and politics.
We recapped the spring session of the legislature as well as what could be ahead in the fall.
In terms of baseball, we talked about the season so far, as Schweitzer gives his opinion on Los Angeles Dodgers pitcher, Joe Kelly getting an eight-game suspension for throwing at Houston Astros shortstop, Carlos Correa.
The full chat with Schweitzer is below.
– Kenny Trenton, Trending 55 Newsroom

Tags: