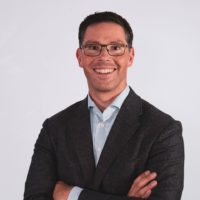 On Fridays, Justice Minister and Solicitor General, Doug Schweitzer joins us to talk about the latest news at the provincial level and weighs in on baseball as well.
This week, we talked about:
The ministry looking at a motion introduced by Central Peace-Notley MLA, Todd Loewen which asks the Minister to look into establishing civilian volunteer corps to assist police with non-criminal matters
An investigation into police officers inappropriately monitoring former Environment Minister, and current Lethbridge West MLA, Shannon Phillips
Investigations into hoarding at the height of the COVID-19 pandemic.
His response to a tweet from Alberta Federation of Labour President, Gil McGowan who said the UCP government is using tactics pioneered by the nazis.
He explanation of why Bill 1 does not prohibit Albertans from protesting.
In terms of baseball topics:
Schweitzer gives us his predictions from Major League Baseball division winners
When he was playing college ball in the United States, did he ever intentionally throw at anyone
Let's say he got the call next week to manage the Los Angeles Dodgers, would he stay in Alberta or would be be off to the City of Angels?
– Kenny Trenton, Trending 55 Newsroom

Tags: