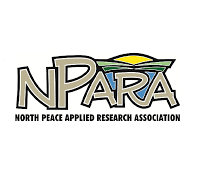 It's the first of its kind in the Northwest, and they're hoping to build on the potential success of it.
The North Peace Applied Research Association is hosting an Intercropping in the Peace Agricultural Summit.
It's taking place on Thursday November 23rd at the Chateau Nova in Peace River.
Experts, panels, keynotes and overall insights into the experiences and potential revolutionizing of the Intercropping sector of the Agriculture Industry, will be present.
Plus, exchanges that are aimed at bridging gaps between cutting-edge research and on-the-ground implementation, will be discussed.
More information, and to register, is found on the Association's website at NPARA.ca
The Extension Coordinator of the North Peace Applied Research Association, is Josee Aitken.
Keith Hopper