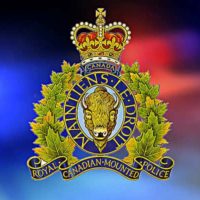 Warmer weather is upon us and more people are using Off Highway Vehicles during the summer season. The High Prairie RCMP has seen an increase of usage and they respond to multiple calls about OHV every year.
The High Prairie RCMP wants to remind those operating OHV to remember the following:
The OHV must be registered and insured, with a licence plate visible.
Operate your OHV at safe and reasonable speeds.
You must not operate an OHV with more passengers than the OHV was designed to carry.
Everyone riding an OHV must wear an approved helmet unless the OHV is equipped with roll over protection and seat belts and the seat belts are being used.
Ensure your OHV is properly maintained and be familiar with the OHV that you ride.
Carry an emergency kit which should include a cell phone, charger, first aid supplies, food and water.
Let someone know where you will be travelling to and when you plan to return home.
Share trails responsibly and be considerate of hikers, cyclists and others using the trails.
The police patrol urban and rural areas, and will be out on the trails this summer to educate and enforce riders on rules and regulations on the use of an OHV. Impaired driving laws apply to OHV, and if found driving impaired while operating an OHV, you could be charged under the Criminal Code of Canada. Open alcohol is also prohibited on public land.
Click here to read Alberta's Guide to Outdoor Recreation on Provincial Crown Land and information on responsible OHV use.
Contact the High Prairie Bylaw Services at 780-523-3388 for more information regarding OHV use in the area. Report to the High Prairie RCMP detachment if you have any complaints about an OHV at 780-723-3370.
-Erika Rolling, Trending 55 Newsroom