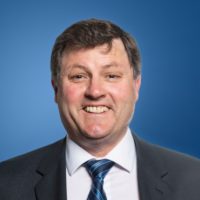 Applications have opened again for the province's Aboriginal Business Investment Fund.
Indigenous Relations Minister Rick Wilson says this can help small businesses in indigenous communities.
"Last year we did 13 projects that we supported with over $5 million and it created 130 full time permanent jobs and then 125 full time construction jobs. As these programs roll out, it just keeps that employment growing, or course that spins off too to help with the social programs in the community. I'm really happy with the program."
One project that was funded through the ABIF was the building of a new gas station and convenience store in Driftpile.
Wilson says ABIF supports projects that increase employment opportunities and local revenue streams for Indigenous communities.
"We're doing another intake so this one will be starting now and then closing on September 30. It helps get those smaller businesses a little kick start, whether it be a little service station, a little store or get a campground going. They've been really helpful to communities to get these smaller businesses going and help train people, get some young people started with training in business and get some experience going there."
You can hear our full discussion with the Minister below.
– Kyle Moore, Trending 55 Newsroom