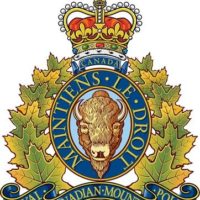 Fort Vermilion RCMP are asking for the public's help in identifying two Break and Enter suspects.
Police say on the afternoon of July 27th, a residence was broken into Mackenzie County, where damage was caused.
Police also say that "Out Buildings" were accessed.
A flat screen TV, hunting knives, and Bear Traps were reported stolen.
Reports indicate that one male was wearing a grey mask, black hooded sweatshirt with the hood on, wearing red slippers, black socks and black jogging pants.
The second suspect is identified as a male wearing a grey hooded sweatshirt and wearing a front facing saddlebag.
Two unknown dogs were also observed following the suspects around the property.
(Photos Courtesy: RCMP)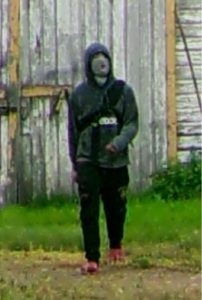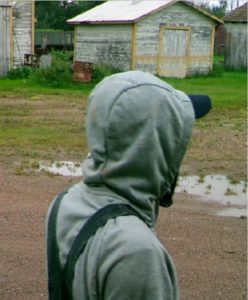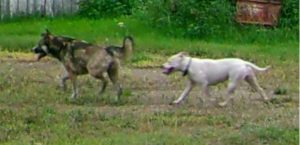 Any information is to be forwarded to Fort Vermilion RCMP or Crimestoppers.
Keith Hiopper, Trending 55