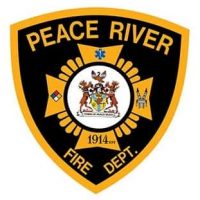 Courtesy: Peace Regional RCMP
Peace River, Alta. – On Sept. 9, 2022, at approximately 3 p.m., Peace Regional RCMP received a 911 call of a structure fire at an apartment building located at 780-299 street, Peace River.
Peace Regional RCMP attended and fire services were already on scene. The area is restricted to general traffic to allow fire services to work.
Peace Regional RCMP are asking members of the public to stay out of the area to allow emergency services room to work and for safety reasons.
The cause of the fire is unknown at this time and it is unknown if anyone is injured. No further details are available at this time.
Keith Hopper, Trending 55