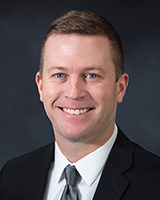 The Trending 55 Newsroom recently caught up with Cameron Dechent, a Certified Financial Planner with Thompson and Wagner.
We had a chance to ask him about how the pandemic has affected markets compared to the financial crisis of 2008, as well as investment strategies during a time like this, and how his business manages to stay operational during the COVID-19 pandemic.
The full discussion is below.
– Kenny Trenton, Trending 55 Newsroom

Tags: