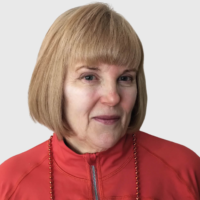 A social worker in Slave Lake is the NDP candidate for Peace River-Westlock in the federal election.
Gail Ungstad says there's several issues in the region that she wants to see addressed.
"To expand our healthcare system. As a social worker, I'm also interested in the mental health issues and I'm quite passionate about housing because I see families not having the supports that they need and taking longer to invest to get into their first house, all the way through to homeless issues.
Ungstad says she wants to make a difference for indigenous people.
"I primarily work with indigenous groups and indigenous people from residential school survivors, murder and missing indigenous women and girls and the sixties scoop."
Ungstad also tells the newsroom quote "I have lived and worked in almost every community in the riding."
You can listen to the full interview below.
– Kyle Moore, Trending 55 Newsroom