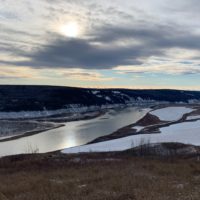 As we approached a few days off, my prettier half and I were discussing where we could go on a road trip with the kid.  We both felt like we needed a nice trek somewhere.  After talking about it almost all evening, we came to the conclusion… that we couldn't come to a conclusion.  That's when I flashed to how we watch our TV.  It's a convoluted random rolling of the dice system that lands us on what show to watch next.  I said "do you want to do our trip like we watch TV?!?!"  Leave it up to the fate of a die?  Immediately we knew it was the right choice.  After discussion, we came up with these rules:
1. We roll the die in Peace River to decide which highway we leave town from.
2. Highways only
3. We roll at every major intersection to decide which highway to take.
4. If we end up down South in the Edmonton area, we roll at each town.
5. No going down the same highway twice.
6. No dead ends, or highways considered a dead end due to connecting with an already traveled route, or a highway that would take us too far from being able to return home by Sunday.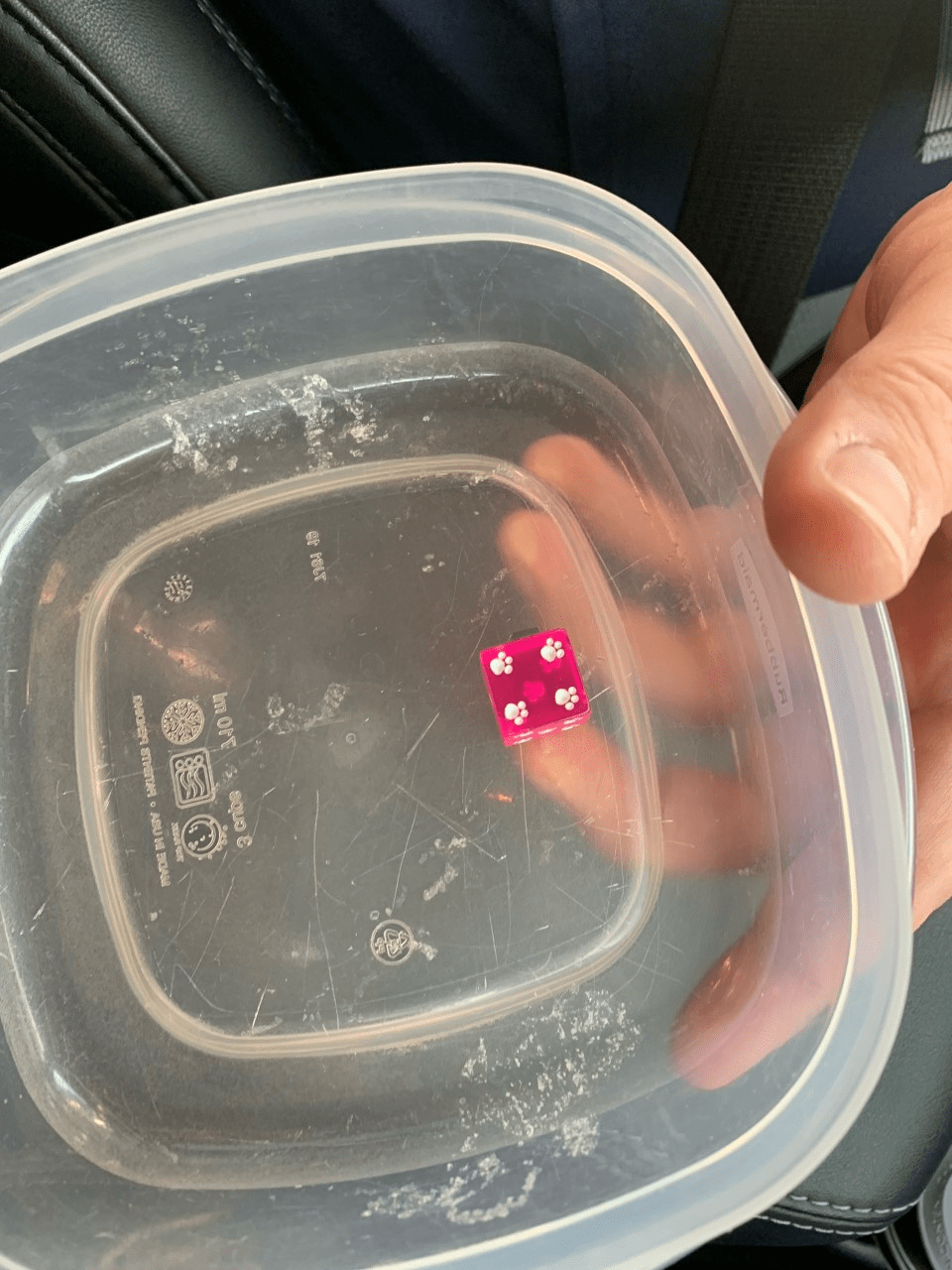 We took our time packing up on Friday morning, and then began our adventure…
FATE OF THE DIE TRIP 2021 – Damien, Vicky, Luc
Friday, November 12th
Left McDonald's at 11:25am (7376 km on the speedometer)
Rolled Shaftesbury out of town. (Ferry closed)
Vicky Driving. (Switching EVERY roll)
Luc eating burger
Damien and Vicky enjoying their first of many trip coffees.

Rolled at the highway between Grimshaw and Whitelaw… Luc rolled to go to Whitelaw. 
Started Luc's 48 song playlist. 
Sang along to 7 Years
GnR
At Whitelaw junction Luc rolled his third three in a row. Odd meant continuing on highway to Fairview. 
Sunshine. Blue skies. +3
Pharrell Williams – Happy 🎵🎶
Bathroom break in Fairview. 
Rolled to head North. 
Rolled to continue on 685 North to Hines Creek.  50% chance we are heading to B.C.!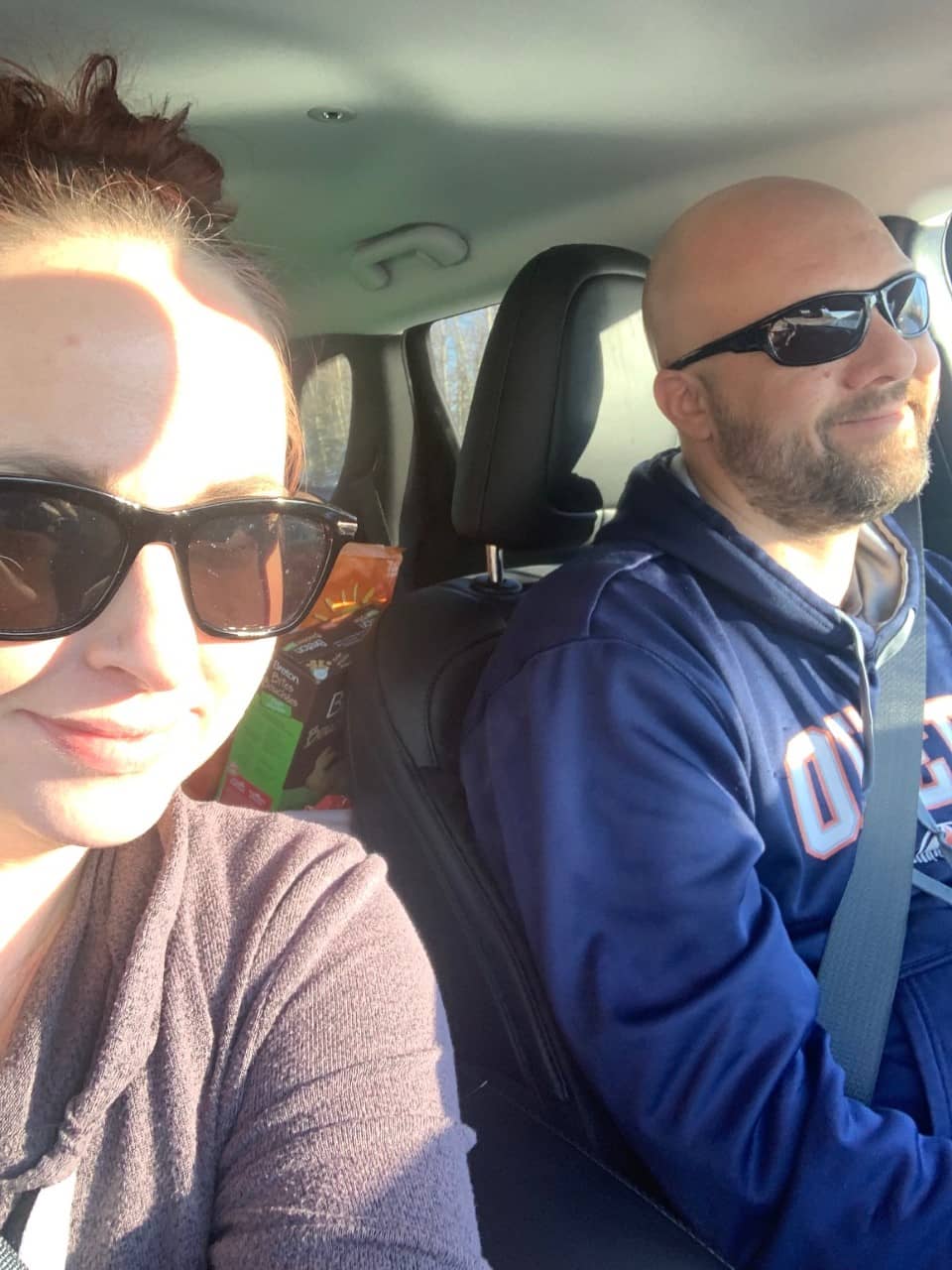 At Hines Creek we rolled the FSJ HIGHWAY. 
Could still do the Worsley loop in a couple places, but based on our no highway repeat rule…. We are off to BC! 
Stopped to grab some snacks. 
Chips, hummus and crackers, candy n chocolate, cut up fruits and veggies packed in cooler. 
No Worsley loop. 
Straight through to Dawson or FSJ????
Got to FSJ a little after 3:00. Sticking to main highways now that we are in BC. 
After rolling to take the Fort Nelson highway, we elected to stay in FSJ due to daylight waning. 
At 3:36 we are sitting in a McDonalds parking lot enjoying mint mochas (sprite for Luc) while Vicky searches the fancier/suite hotel options. 
Our plan is to check in and make plans for activities and supper. 
Checked into Holiday Inn Express. 
Luc loves his private kids room with a bunk bed. 
Vicky searching through the restaurants on her google machine. 
Went to Olio's Pizzeria. Amazingly cool local restaurant. Interesting decor. Small city cafe feel.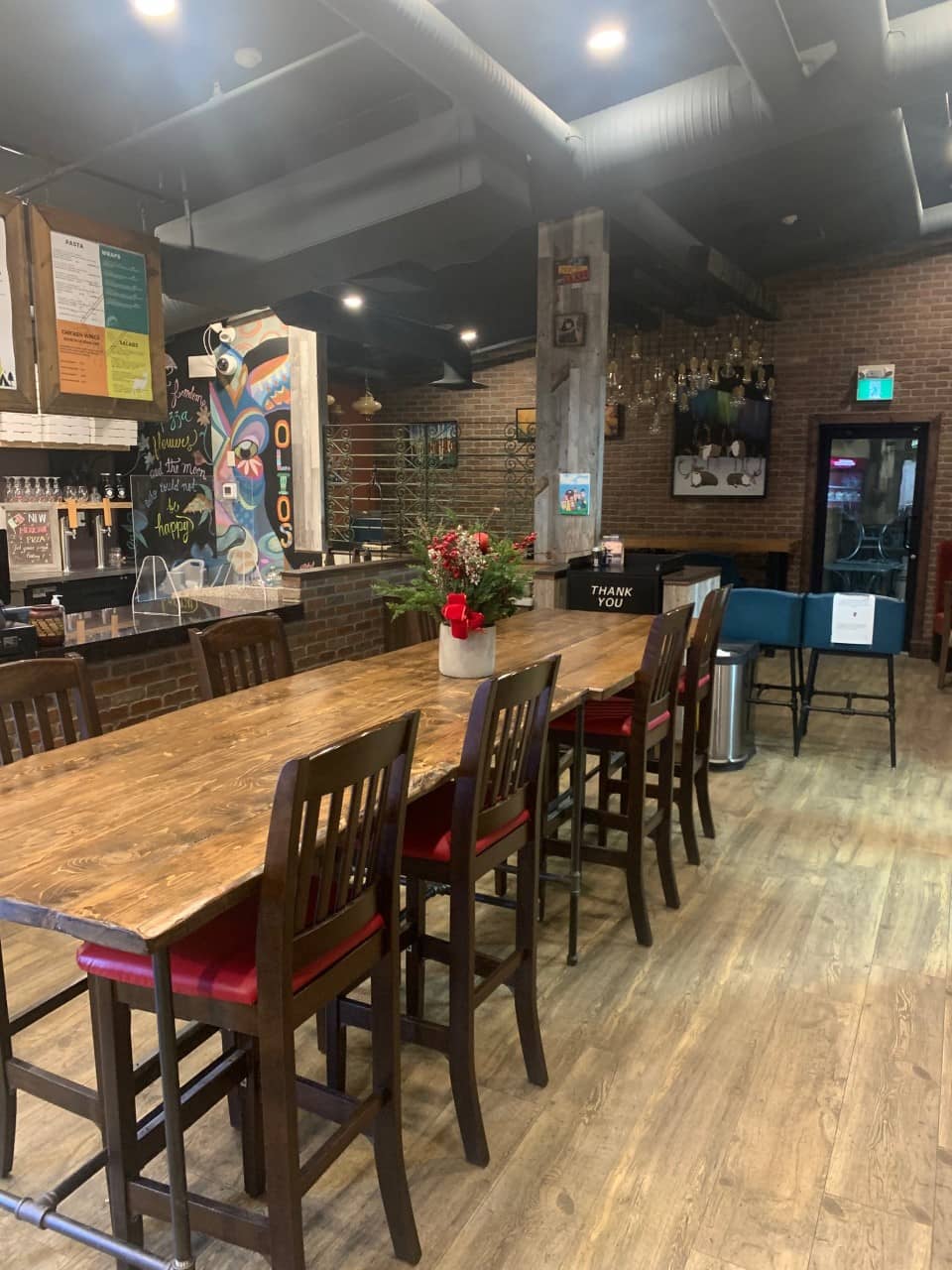 They opened the sit down section for us! 
Luc – spaghetti and meatballs (said it was the best restaurant meal he's ever had)
Vicky – chicken Alfredo
Damien – homemade veggie lasagna
Amazing meals.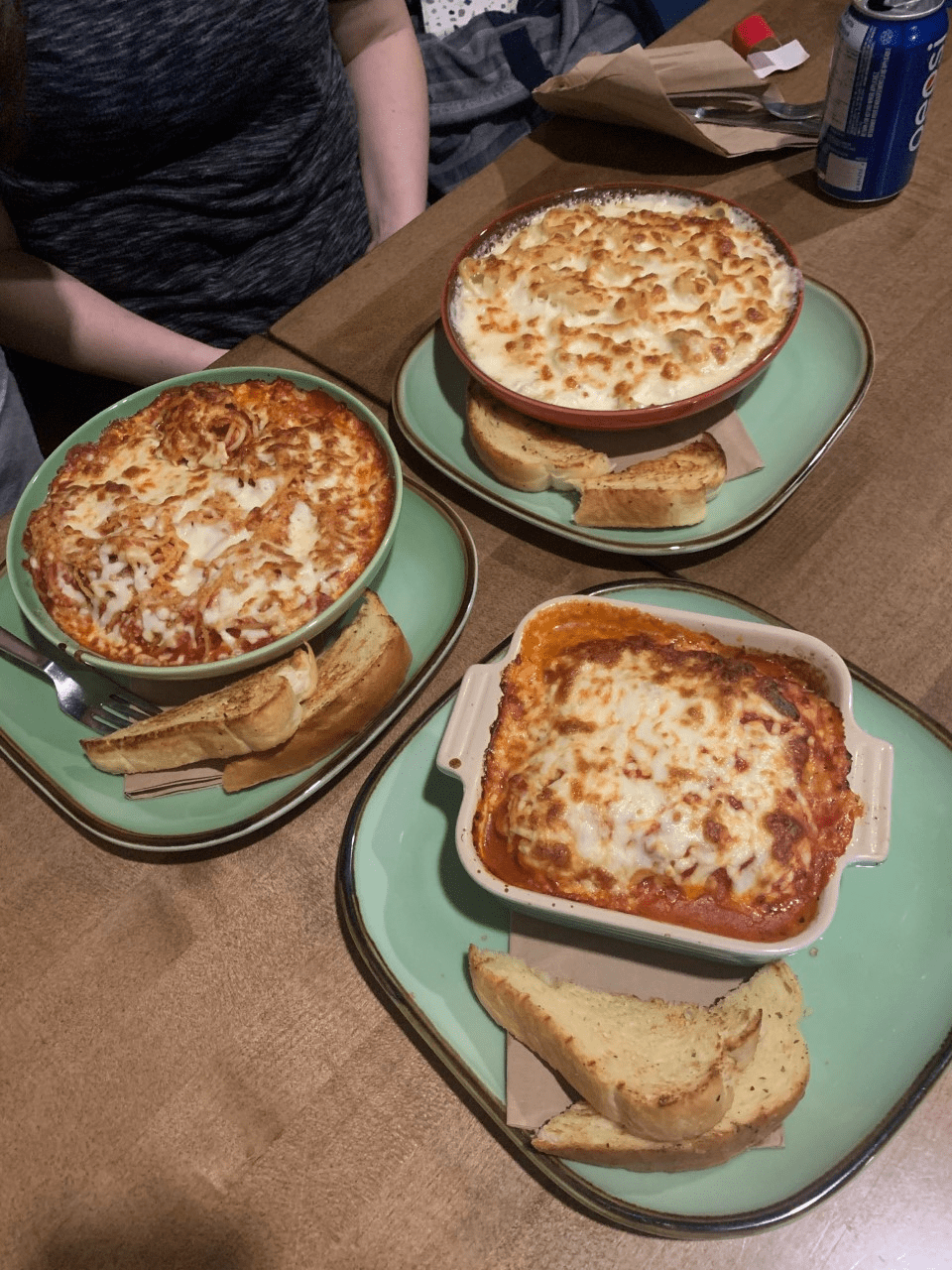 Back to the hotel for swimming pool and hot tub time. Enjoyed the slide. Pool flips and fun. Luc held his breath underwater for 37 seconds.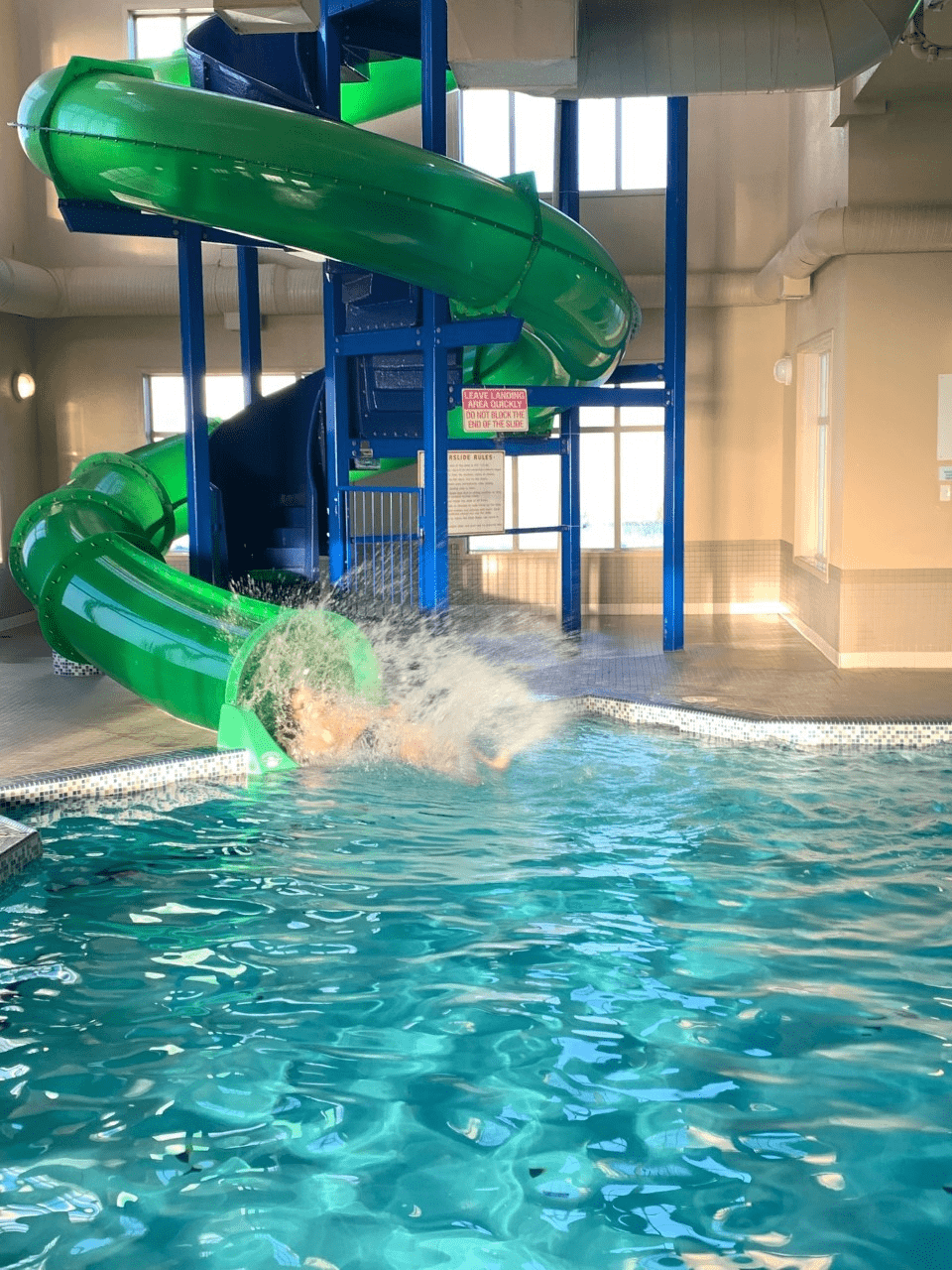 Back to the room and watched Shang-Chi and the Legend of the Ten Rings until sleepy time. 
Saturday, November 13th
Started the day with breakfast buffet. 
Luc and Damien went for a morning swim. 
Went to the Whole Wheat and Honey Coffee Shop. Luc tried his first London Fog. Delicious!
Hit the road. First stop was for some hiking at Bear Flat on the Hudson's Hope loop. Also stopped before Hudson's Hope at a rest stop lookout.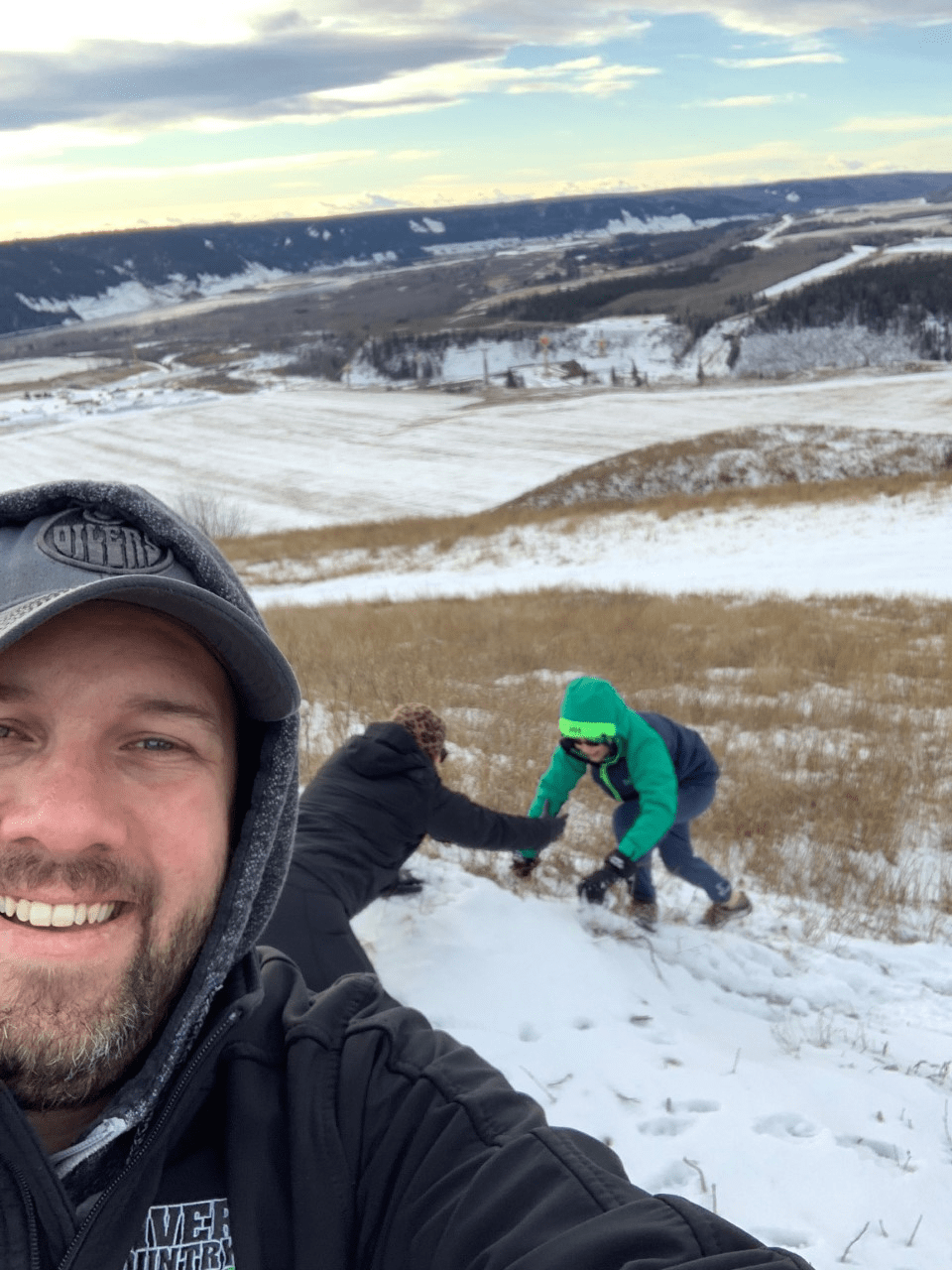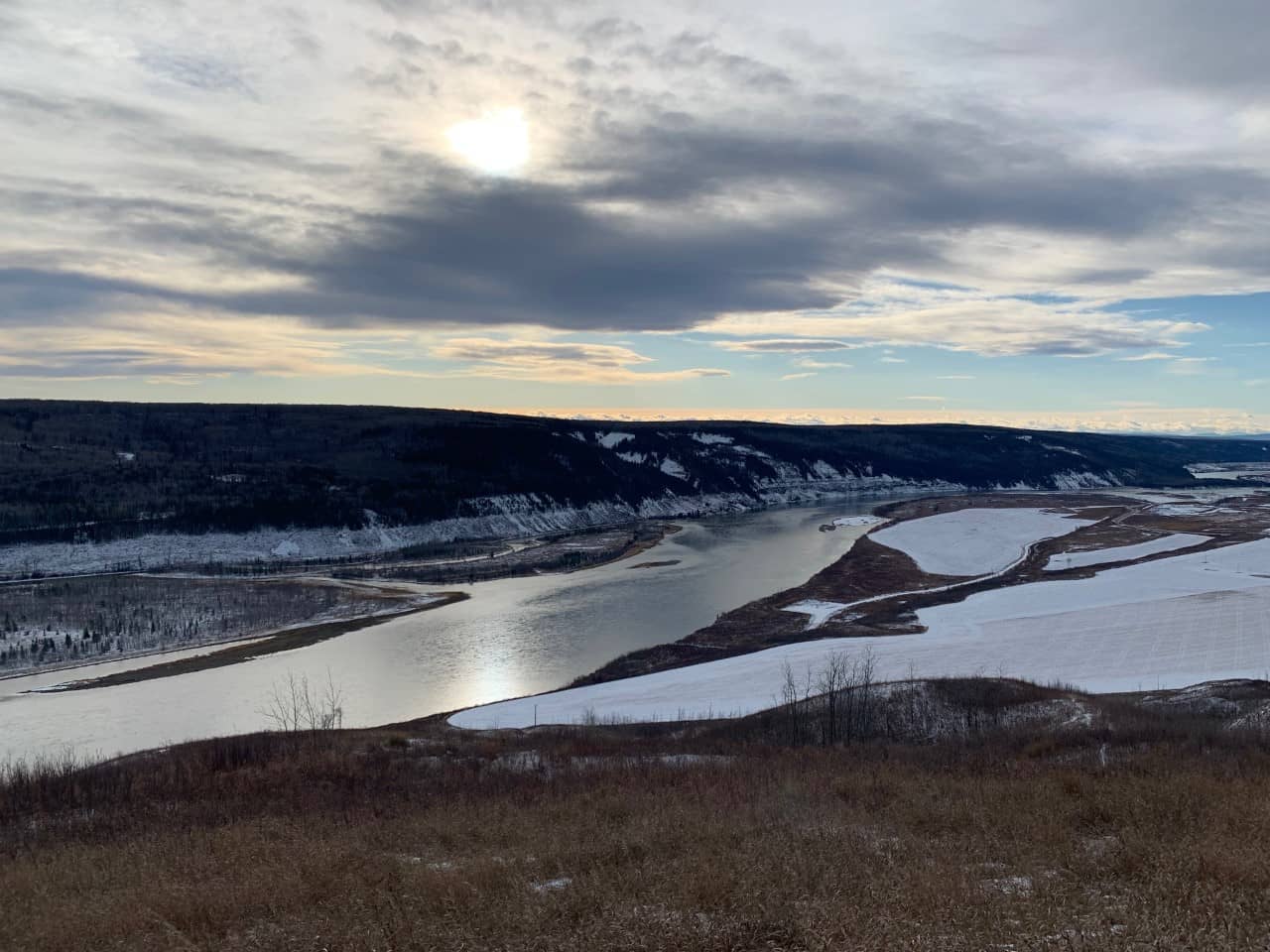 Amazed at the destruction of the River Valley along the drive. Every island is getting logged. Also low spots cleared. Preparing for Site C Dam. New bridges on higher ground being constructed.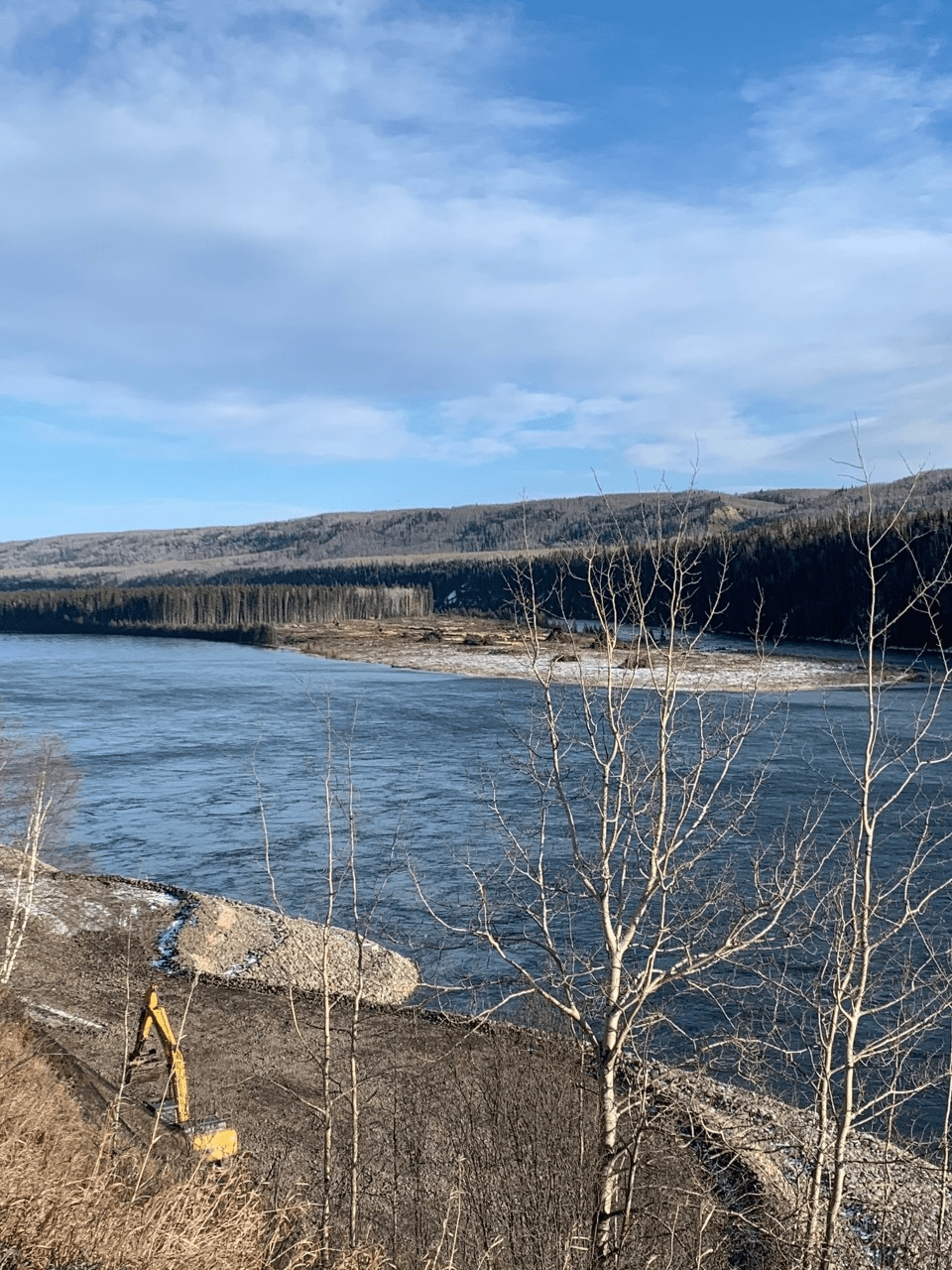 Stopped and toured outdoor stuff at Hudson's Hope Museum. Lots of old farm machinery, cabins, a food cache, and interesting reads.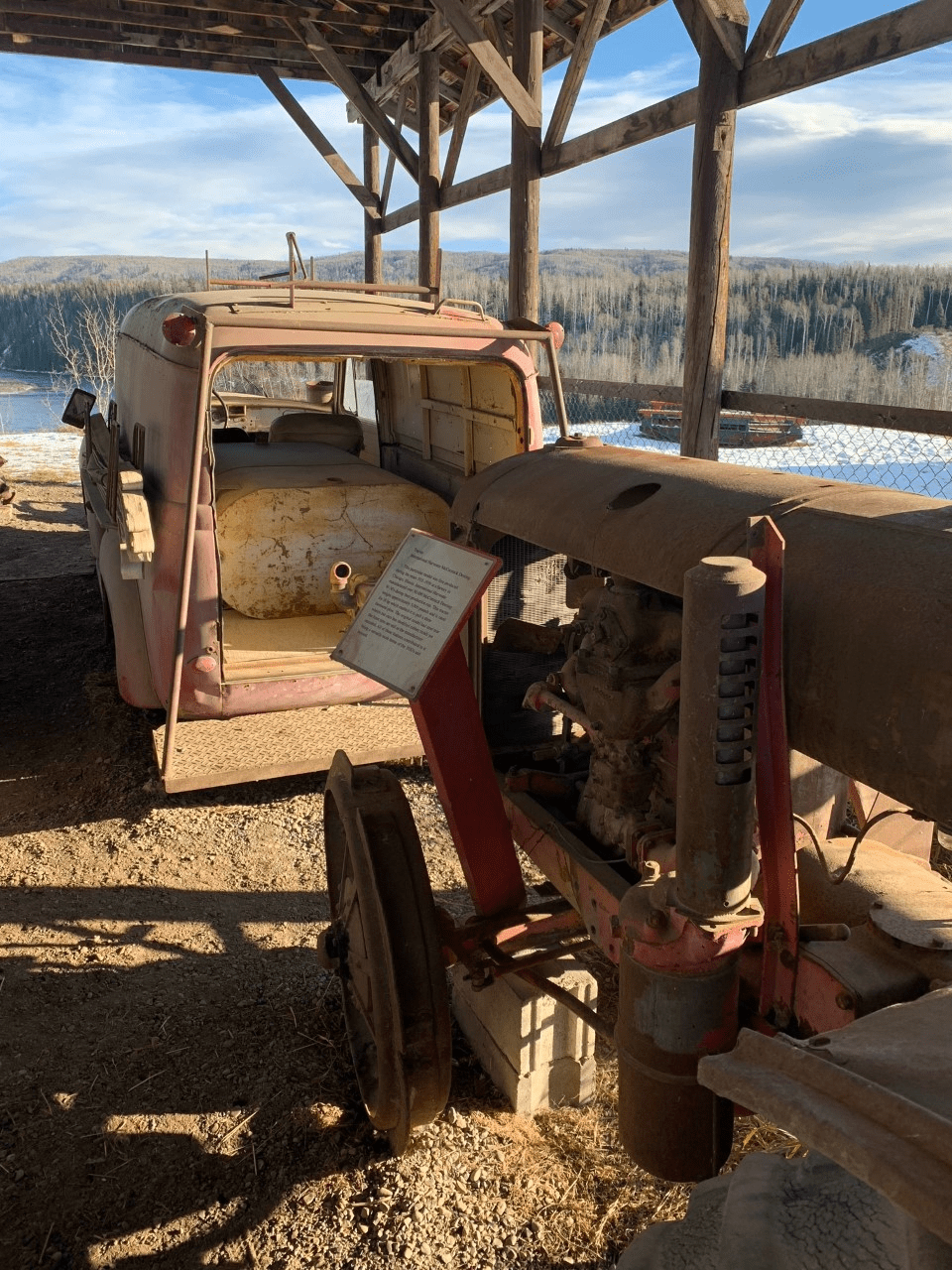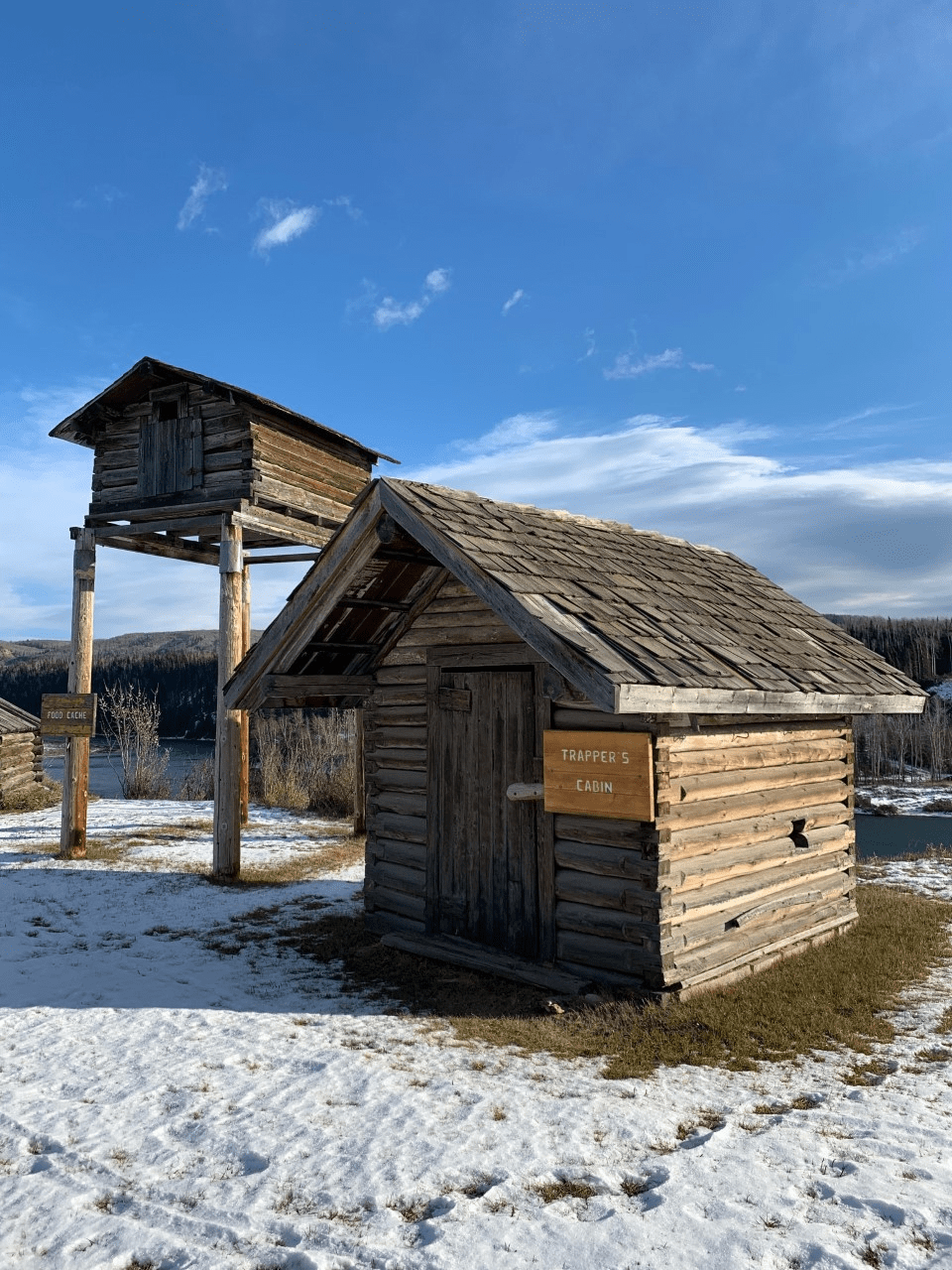 Since we were so close by, we made the trek up to the Bennett Dam. Toured around a bit. Drove across and back.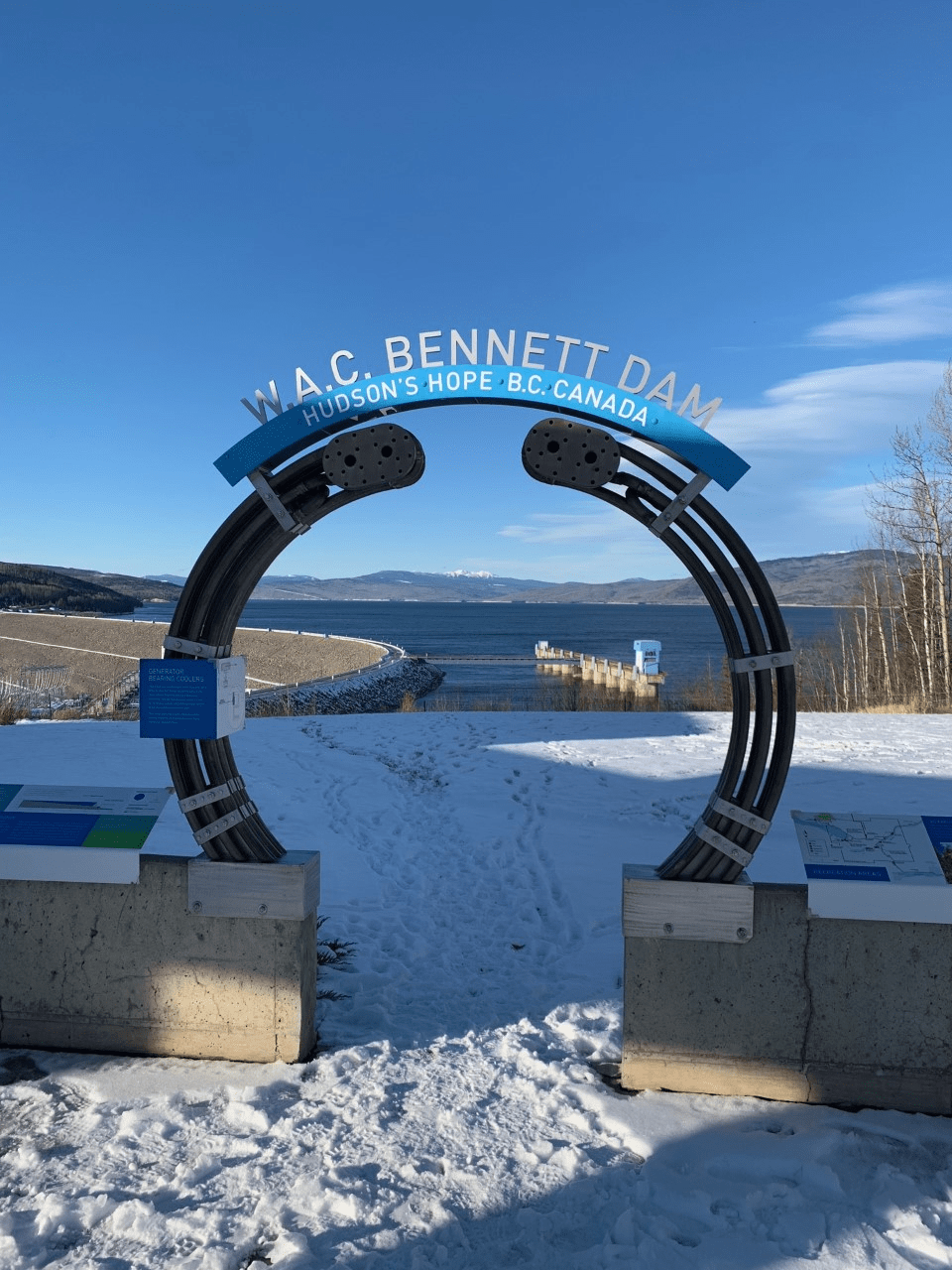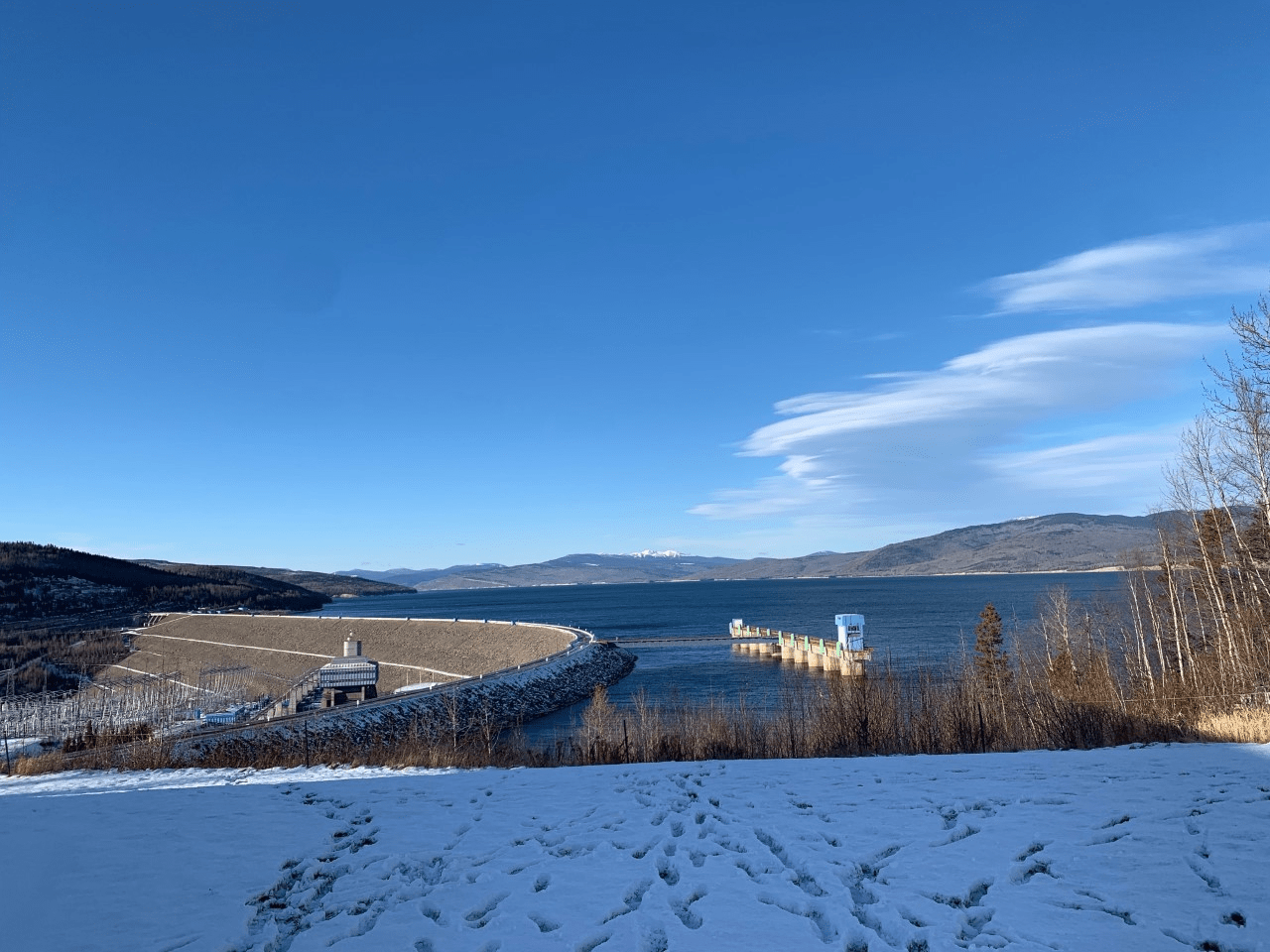 Loaded up on snacks and food at one of the smaller convenience stores back in Hudson's Hope. 
Hit the highway to Chetwynd!
Toured Chetwynd to look at the amazing chainsaw wood statues. Luc wanted to stop and see Predator.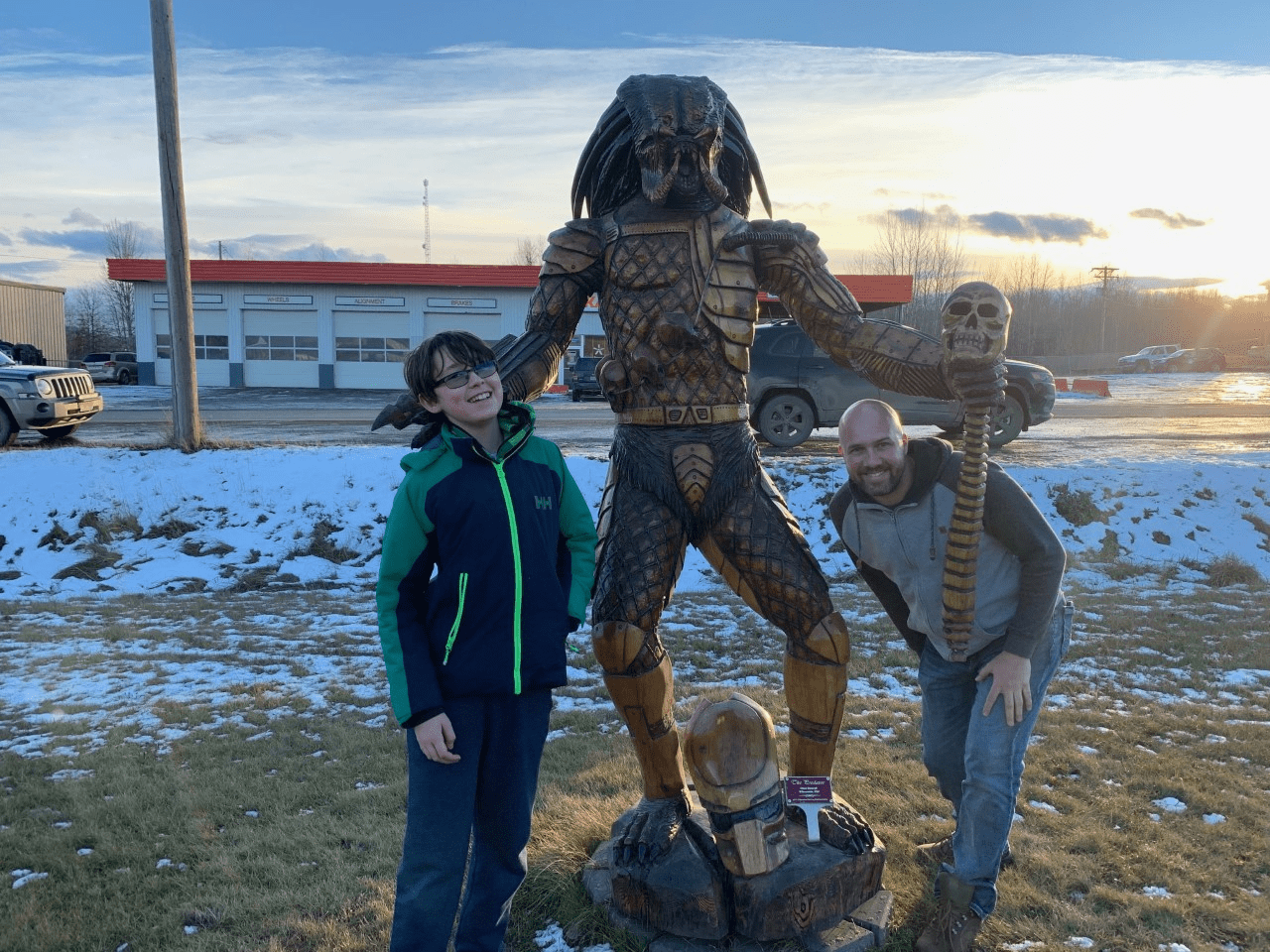 Rolled the die to see if we were heading to Tumbler Ridge or towards Dawson Creek. 
Rolled Dawson highway. 
Still a chance to head south to Tumbler before Dawson. Hotel stay will be at either place. 
Rolled at the Junction of Hwy 97 & 52 to decide our Dawson or Tumbler fate…. And Dawson it is!
Checked into the Pomeroy Inn & Suites. 
Enjoyed some of the "funtivities" at nearby restaurants and facilities. 
Everyone was in bed pretty early. 
Sunday, November 14th
After breakfast enjoyed some more pool and hot tub time. 
Hit the highway home to Peace River!
At the driveway it was 8225 on the speedometer. 849 total KM. 
We could have ended up anywhere around Alberta, up to the territories, etc… but ended up getting a tour of the B.C. Peace.
The fate of the die led us on a fairly local fun adventure!
Excited for the next time we get to hit the highway and roll the die.
-Damien Gnass, The Morning Wheelhouse