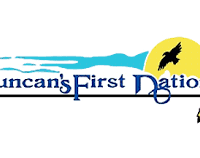 Access to the Duncan's First Nation is being restricted because of the pandemic.
In a letter sent out to their members, Chief Virginia Gladue says that starting this week there will security checkpoints at the roads leading in to the reserve that will restrict the public from driving through.
Gladue is also asking every household in the community to designate one person to do any shopping for supplies to reduce the risk of potential exposure to the virus and limit travel as well.
For the latest updates from the Province of Alberta, click here.
For the latest updates from the Government of Canada, click here.
– Kyle Moore, Trending 55 Newsroom