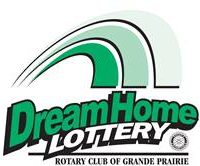 The Grande Prairie Rotary Club's Dream Home Lottery will be benefiting several food banks across Northwestern Alberta.
The manager of the raffle, Kevin Hilgers, says 50 per cent of the proceeds from tickets sold in the month of April will go to their "COVID-19 Rapid Relief Fund."
"There's a real need right now, and looming in the future, and a big part of that is answered by food banks. In the rapid relief fund, we would distribute Northwestern Alberta via the food banks so that they can help people in the communities."
Hilgers says the money from the fund will be shared with food banks across the region.
"Part of the goal too is to move this along quickly. We don't want this to take months, we don't even want it to take weeks. We really want to be able to sell Dream Home tickets, put 50 per cent back into the community and these various food banks within days."
The ticket sales for this will end on April 22.
– Kyle Moore, Trending 55 Newsroom